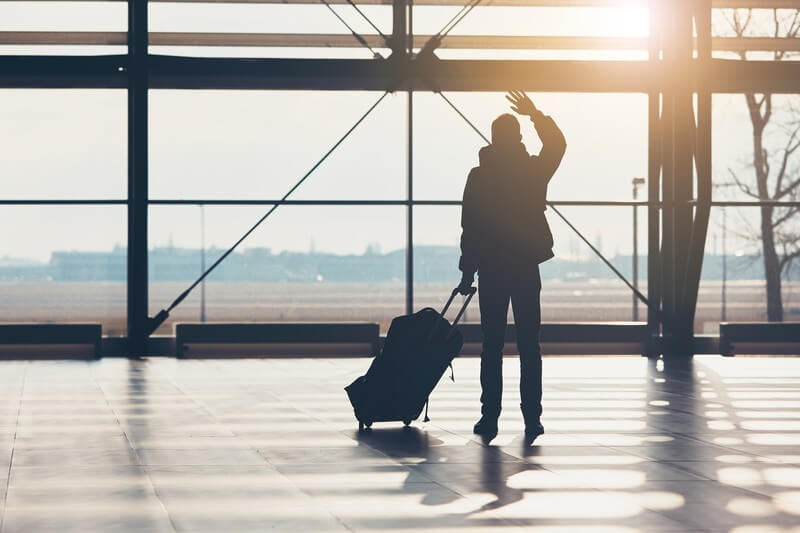 Can you go on an extended holiday, or visit family in another state for long periods while under active medical treatment?
The short answer is yes, but you need permission. Failure to obtain permission can have serious consequences.
An injured worker is not allowed to leave the state of Arizona for more than two weeks, whilst the necessity for medical treatment continues, without the written permission from the ICA. If you leave the state without permission for more than two weeks, you forfeit your right to compensation during that time. The insurer is not obligated to pay any medical bills or compensation whilst you are out of the state. And, should your disability become worse, due to your leaving without permission, you will not be entitled to compensation for such aggravation of your disability. See ARS Section 23-1071A
REQUESTING PERMISSION TO LEAVE
If you are planning to be out of Arizona for more than two weeks, you need to file a written Request to Leave the State with the Claims Division of the ICA. Your request to leave the state must include:
The reason for your request
Your claim information
Your signature
Information on where you are going
The date that you are going
The duration of your stay
The ICA will contact your insurance carrier/employer and/or your doctor for their opinion on your request to leave the state for more than two weeks. After reviewing all the facts the ICA will issue an award, approving or disapproving your request. If you or the carrier disagrees with the decision, either party may request a hearing.
APPROVAL MUST BE OBTAINED BEFORE LEAVING THE STATE
The written approval from the ICA must be obtained before you leave the state. If you fail to get approval before leaving for more than two weeks, the carrier has the right to suspend your benefits.
LEAVING FOR LESS THAN TWO WEEKS
If you are leaving for less than two weeks, you do not need permission, but it is advised that you inform your carrier, in case they need to contact you.
WHAT IS YOUR POSITION WHILST UNDER SUPPORTIVE MEDICAL MAINTENANCE CARE?
Supportive medical maintenance care refers to care that is required to maintain the injured worker's medical condition at a stable level. If you are receiving supportive medical maintenance benefits, you do not need permission to leave the state. If however you are leaving the state permanently, and plan to pursue your supportive medical care in another state, you will have to file a Request to change doctors.
LEGAL ASSISTANCE
It is always a good idea to inform your lawyer that you will be leaving the state, even if it is for a short period. If prior permission is needed, your lawyer can assist with requesting permission to leave the state and ensure that you do not risk forfeiting your benefits.