EXPERIENCED WORKERS' COMPENSATION ATTORNEYS IN GLENDALE, AZ
A workplace injury can quickly become a financial and medical burden. Those who experience an injury while on the job must navigate physical pain, the inability to work, and an influx of medical and regular bills without the means to pay them.
These problems are aggravated when an injury is particularly severe, resulting in a chronic injury or disability. While workers' compensation exists to protect those injured on the job, navigating the system can be stressful and confusing.
The paperwork needed to file for workers' compensation benefits can be intentionally complex, allowing your insurance claims to be delayed or denied due to mistakes.
You're in the right place if you need a workers' compensation lawyer in Glendale, AZ. Arizona Injury Law Group provides our clients with the guidance they need to protect their finances while restoring their health.
Our experienced team of Glendale workers' compensation lawyers understands the demands you face as an injured worker. We know the necessary actions you need to take to receive the benefits you deserve to protect your future, and we're committed to helping you as you face the challenges of your injury.
To get started and receive your free, no-obligation consultation, call 480-346-9009.
WHAT DOES WORKERS' COMPENSATION IN GLENDALE, ARIZONA, PROVIDE??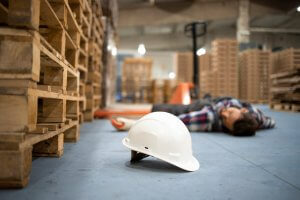 The government mandates workers' compensation to protect and provide benefits to workers who become ill or injured on the job or due to their job. Workers' comp works as a form of disability insurance for workers, and the benefits vary by state.
Securing a Glendale workers' comp lawyer well-versed in the state laws and the benefits you should receive can allow you to focus on your recovery instead of fighting for your financial benefits. Some of the benefits you may receive after experiencing an injury or illness from your job include:
Coverage for medical expenses
Temporary wage compensation
Permanent compensation or job retraining
In Arizona, all employers are legally obligated to carry workers' compensation insurance, protecting employees who incur medical bills and lost wages due to workplace injuries. Workers' compensation insurance also protects employers from lawsuits related to workplace injury.
When there is a dispute regarding payouts for an injury on the job, the Industrial Commission of Arizona (ICA) handles workers' compensation claims. In cases where a hearing is necessary, the Administrative Law Judge (ALJ) division of the ICA handles those disputes.
DO I NEED TO HIRE A GLENDALE WORKERS' COMPENSATION ATTORNEY?
Whether to hire a workers' compensation attorney in Glendale, AZ, depends on your injury's severity, your case's complexity, and the actions of your employer and their insurance company.
Even when a workplace injury case seems straightforward, contacting a workers' comp lawyer in Glendale, Arizona, can save you hours of stress and frustration.
Your attorney will help you understand the process of filing a workers' comp claim in Glendale, AZ, alert you to potential obstacles to receiving your claim, and offer honest advice on whether your case is manageable on your own.
If you are ready to speak with our Glendale-area attorneys, please call our office now at 480-346-9009.
WHAT CHALLENGES CAN I FACE WHEN PURSUING WORKERS' COMPENSATION?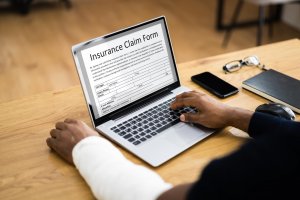 Unfortunately, despite the purpose of workers' compensation to protect those injured on the job, the system currently seems to favor employers and insurance companies who hope to avoid costly payouts. Additionally, your employer's insurance company often has a team of highly trained lawyers working for them to protect their financial interests.
When you hire an experienced work injury claim attorney in Glendale, Arizona, they'll help you navigate the complicated paperwork and technical legal language you'll need to decipher to fill out your claims correctly.
Additionally, your lawyer will help you document all the details of your injury and how it occurred, your medical bills, the costs of prescriptions and rehabilitation fees, and lost wages. Proper documentation is critical to ensuring you receive all the benefits you deserve.
Those suffering from more severe or debilitating injuries will also need to quantify the difference in their quality of life and the long-term repercussions of their workplace injury.
In cases where a workplace injury resulted in death, receiving a substantial payout is especially important, particularly in cases where the deceased served as the family's primary breadwinner. When this occurs, you need an experienced attorney skilled at ensuring you receive the compensation you're entitled to.
To schedule your free consultation with our experienced law firm, call 480-346-9009 now.
KNOWLEDGEABLE IMMIGRATION WORKERS' COMP ATTORNEY IN GLENDALE, AZ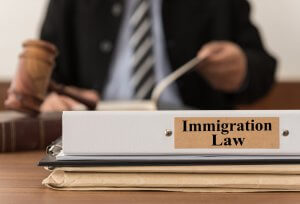 Many injured workers who don't have legal status in the U.S. mistakenly believe they're not eligible for compensation. However, in most instances, undocumented workers who experience an injury are entitled to receive the same medical and wage loss benefits as any injured worker.
If you experience an injury on the job, your immigrant workers' compensation lawyer in Glendale will work with you to help you understand your legal rights regardless of your status. Additionally, anything you tell us about your immigration status will remain confidential.
Determining if you're eligible for workers' compensation depends on factors beyond your legal status. The Arizona Injury Law Group team is committed to advocating for injured workers. We proudly serve as an immigrant workers' comp attorney who will fight for you to obtain the benefits you deserve, even after an initial claim denial.
To get started with a free consultation with our immigrant workers' compensation lawyers in Glendale, call 480-346-9009.
HOW TO HANDLE A WORKPLACE INJURY IN GLENDALE, AZ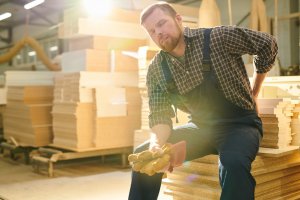 Whether you're injured on a construction site or in an office, you can take steps to protect yourself and your rights after sustaining a workplace injury. If you become ill or injured on the job, you should:
Stop working
Immediately inform your supervisor, ideally in writing
Seek medical care
Follow your doctor's advice
Document all injuries, medical treatments, and expenses
Consult an experienced workers' comp lawyer and file a claim
Since workers' compensation claims are subject to a statute of limitations that allows your filing timeframe to run out, you need to engage your workers' compensation lawyer promptly to ensure you receive all the benefits you deserve.
To get started with your representation, call our law office now at 480-346-9009.
EXPERIENCED WORKERS' COMP LAWYERS IN GLENDALE, AZ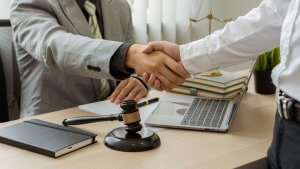 At Arizona Injury Law Group, our experience and commitment to our clients set us apart. Our legal team has decades of combined experience fighting with big insurance companies and navigating complicated processes to ensure our clients get the total compensation warranted by their situation.
We understand the stress you're under due to your injury and lost wages and how critical a weekly workers' compensation check can be for a family navigating a crisis. So we commit to ensuring our clients receive their full benefits promptly.
Contact our office today to schedule a free consultation if you or a loved one suffers a workplace injury. We'll discuss your claim, your status, and your next steps to relieve the burden of a workplace injury.
To get started, call us now at 480-346-9009 for prompt assistance during regular business hours.