In a 2016 blog post we talked about the problem of fraud in the worker's compensation insurance system. The National Insurance Crime Bureau estimates that fraud costs the American worker's compensation industry more than $7 billion annually. These losses are passed on to employers in the form of higher premiums.
FRAUD CAN BE PERPETRATED BY ANY OF THE THREE MAJOR PARTICIPANTS IN THE WORKER'S COMPENSATION SYSTEM: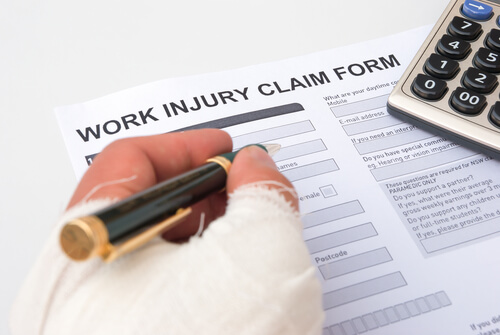 Claimants. This can run the gamut from false or exaggerated injury claims to intentional concealment of secondary employment.
Employers. This can take the form of "Premium Fraud"; that is, intentionally reporting that workers engaged in relatively high-risk occupations (e.g., construction) are actually doing lower risk work, such as clerical tasks, or
Providers. Overbilling, billing for fictitious treatments and referrals to other physicians for unnecessary treatment are some of the most common dishonest practices.
CLAIMANT FRAUD
Virtually all states treat compensation fraud as a serious offense. Under Arizona law, a claimant who makes a deliberately false statement or misrepresentation in order to obtain any workers compensation benefit is guilty of a felony, punishable by:
A fine of up to $50,000.
Imprisonment for up to 18 months.
Restitution of benefits received.
Forfeiture of future benefits from the claim to which the false statement relates.
Though it is no secret that compensation insurance carriers and law enforcement agencies devote significant efforts to investigating and prosecuting cases of suspected compensation fraud, some claimants believe they can outwit the system. Here are some recent cases of claimants who turned out to be mistaken.
YOU LOAD 46 TONS AND WHAT DO YOU GET?
In the case of Richard Claffey of Columbus, Ohio, you get a court order to reimburse the state's Bureau of Workers' Compensation $35,000 and serve five years' probation after a plea of guilty to compensation fraud. Investigators observed Claffey collecting and selling 46 tons of scrap metal while collecting disability benefits
I KNEW I SHOULD HAVE UNFRIENDED HIM
Rickey Flowers, a Connecticut furniture plant worker, was arrested after he used his social media accounts to promote his side business, despite ostensibly having been disabled by an on-the-job injury for which he was receiving compensation benefits. If convicted, Flowers will be required to repay the $5,800 in benefits illegally collected and may be fined up to $15,000 and imprisoned for up to 20 years.
TO PROTECT AND SERVE (AND DEFRAUD?)
The Los Angeles Police Department's Workers Compensation Fraud Unit has been busy of late dealing with two high profile cases involving the LAPD's own current and former personnel.
The first case is a reminder that being observed engaging in gainful work is not the only way alleged fraudsters can be tripped up. Nine year veteran LAPD officer Jason Gordon was arrested on charges of workers compensation fraud after investigators allegedly observed him performing "physical workout activities" that were inconsistent with his claimed injury.
A week before Gordon's arrest, felony fraud charges were filed against 18 year veteran former civilian LAPD employee Gerald Pulley. An LAPD investigation was sparked by a 2016 medical claim filed by Pulley, who was released on $20,000 bail. Prosecutors contend that Pulley misrepresented the extent of his injuries and maintained secondary employment while collecting temporary total disability payments.
AGGRESSIVE, KNOWLEDGEABLE LEGAL REPRESENTATION
While these examples show that claimant fraud does occur, they represent a small number in comparison with the thousands of legitimate claims filed by injured workers each year.
Every valid Arizona workers compensation insurance claim should be approved promptly. If you believe you have a valid claim that has been denied or you are getting the runaround from the insurance company or administrator about medical treatment, cash benefits or other issues, don't fight alone. Let one of our highly experienced attorneys work to get you all the benefits you deserve.