STAY ALERT WHILE ON THE JOBSITE
You never know what you will face when you come to work at a construction site each day. It is important you arrive feeling alert and can review your job site and equipment before you begin the construction duties assigned to you for the day. Even so, unforeseen accidents that no one could have anticipated, can still happen. Even after rigorously reviewing your work area and checking the availability of tools and safety gear you need to work safely, there is still a chance that something could go wrong.
One tragic example of unforeseen accidents was the death of Melvin "Wayne" Self in 2018, while operating a drilling rig at the Phoenix Sky Harbor International Airport. The sandy ground under the drilling rig collapsed and Self was thrown from the rig into a hole, according to the World Socialist Web Site (WSWS). Self was blocked from getting out of the hole because he was under the overturned drilling rig, now laying across the hole where he fell. The hole quickly filled up with sand and Self was unable to be rescued in time. His body was recovered four days later.
The Occupational Safety and Health Administration (OSHA), part of the Department of Labor (DOL), has safety regulations in place covering Trenches and Excavation, which can also apply to post holes in part. On page 3 of the Trenching and Excavation Safety guide from 2015, a competent person is chosen by the employer to daily (or more often) check the soil in the work area for weak spots and potential of cave-ins for any trenches (which could also include existing post holes). Construction work site soil reviews occur more often when changes in weather (rain, wet snow, etc.) will change the soil compaction, making the work site dangerous.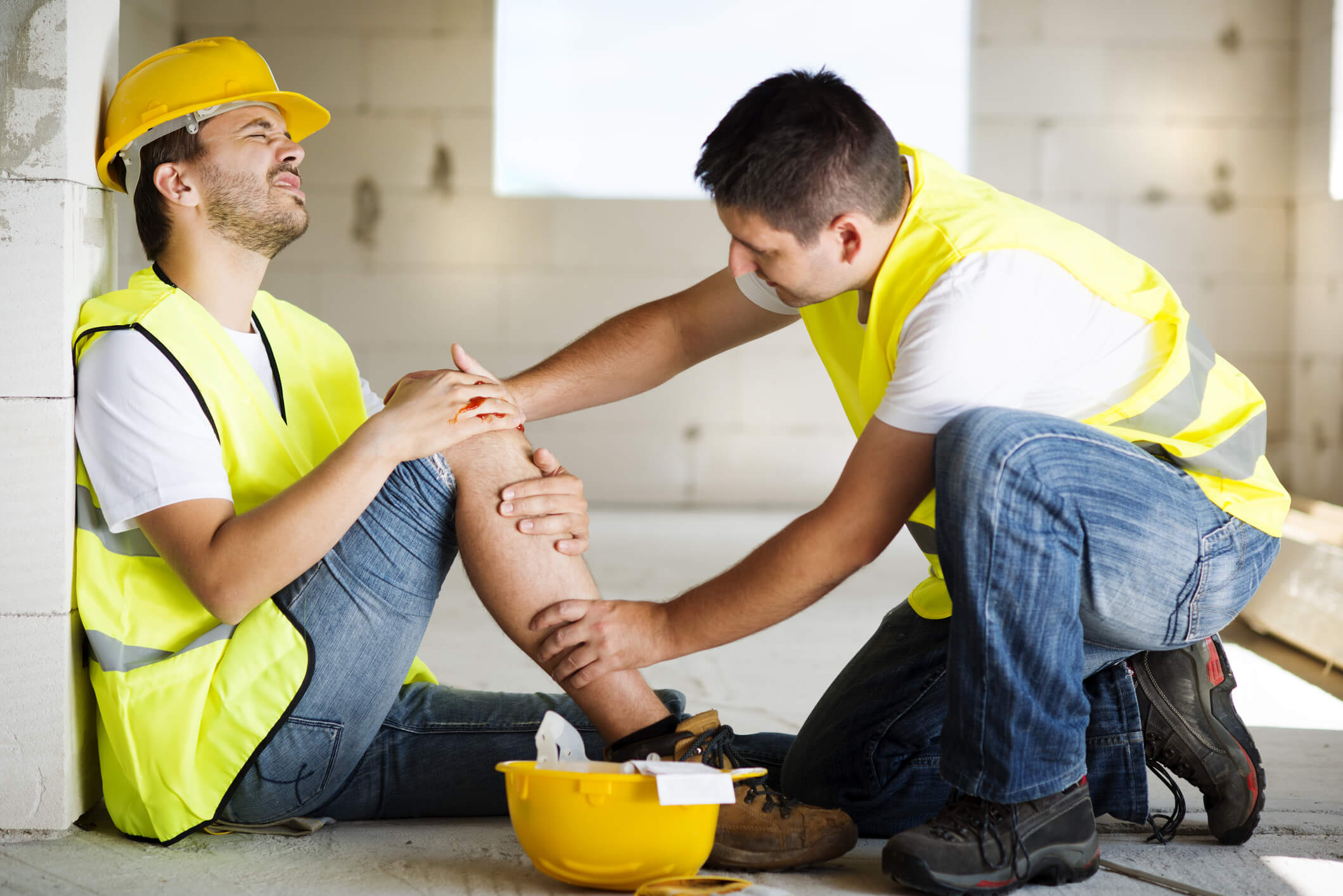 Arizona workers' compensation benefits are paid to workers or surviving family members, who are injured or killed in an event like Self's tragic accident. Each workplace accident provides a basis for improving current regulations making construction sites a safer place to work for every employee.
FALLS AND SLIP ACCIDENTS
When working on scaffoldings, slips, and falls can occur even while safety precautions are observed. It is always important to wear a harness while working on a scaffold. More importantly, any safety harness should always be checked for weaknesses in the straps, including stitching and fasteners. The scaffold should always be checked daily, especially after heavy winds roll through the area.
A worker should wear non-slip footwear to protect against rain or ice that could occur on any walking surface. Helmets, appropriate gloves, and other safety equipment should always be worn, according to requirements by OSHA and the employer.
BIG MACHINE TRAINING IS ESSENTIAL
Get the training and certification you need to operate any big machines, particularly when they are also mobile and must be driven from one area of a construction site to another. Operate a machine only in the manner it was designed for. It is important during training to understand how each piece of machinery operates under the various conditions you might encounter.
If you encounter situations where you see that equipment is not maintained properly, or is operated in an unsafe manner, report it to your manager. If you are injured in an accident for this same reason, call a Phoenix workers' compensation attorney immediately.
MONITOR YOUR HEALTH
During the COVID-19 pandemic, if you work with an employer who requests you wear a mask, then wear it. If you are ill, especially if you have a temperature, call in and take the day(s) off until you are well again. Do not be the one who brings the coronavirus into the workplace and infects others, which also could create liability problems for your employer.
CALL A WORKERS' COMPENSATION ATTORNEY IF YOU HAVE A CONSTRUCTION ACCIDENT
Arizona Injury Law Group offers experienced and Certified workers' compensation lawyers and legal services for injured workers. Call for your free consultation! 602-346-9009.