Arizona Injured workers can still claim wage loss benefits even after receiving a "full duty" return to work note from a doctor.
Post by Weston Montrose, Esq.
Certified Specialist, Workers' Compensation by the State Bar of Arizona
Injured workers who can't return to their job right away because they are receiving medical treatment (or still recovering) unfortunately sometimes find themselves terminated. Historically that worker would also be denied wage loss compensation benefits as soon as they received a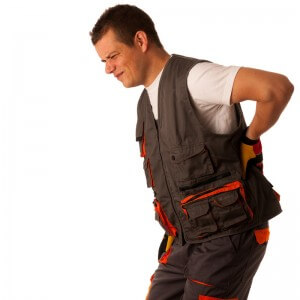 release to work slip from a doctor. However, the Arizona Court of Appeals recently issued a written Opinion that marks a critical change in Arizona workers' compensation law. Now an injured worker is allowed to make a claim for wage loss benefits even after a doctor issues a full-duty work release.
In Landon v. Industrial Comm'n, the injured worker hurt both of his shoulders frequently lifting things above his shoulders at work. The insurance company denied his "gradual injury" claim for workers' compensation benefits. The worker went ahead and had surgery to both shoulders anyway.
A few months after his surgeries his doctor released him to "light duty" work. But his employer wouldn't let him return to work without a "full release" without restrictions. Since his claim was still denied and the insurance company wouldn't pay him benefits, he couldn't afford to remain off work. At the injured worker's request, the doctor gave him a full-duty release. But by that time the company had replaced the injured worker and didn't offer him an alternative position.
Eventually the insurance company acknowledged that the shoulder problems were work related and they agreed to "accept" the claim for workers' compensation benefits. But they still refused to pay the worker for any lost wage benefits after the doctor issued the full work release. The insurance company argued that because the worker was released to full-duty status, his injury was "unrelated" to the termination. The Court rejected this argument and instead ruled, "Given the undisputed facts demonstrating that [the injured worker's] employment would not have been terminated absent his industrial injury, his termination was related to his industrial injury." The injured worker was therefore eligible to receive benefits if he next showed he had a reduced earning ability.