EACH CASE OF WORKPLACE INJURIES IS LOOKED AT CAREFULLY
Like any job injury onsite at the employer's workplace, each case will be carefully reviewed for the circumstances surrounding an injury event. The remote work-from-home is no different but what is lacking are witnesses who would add to evidence regarding your accident.
In Arizona, however, accidents at work (home or otherwise) are considered no-fault, meaning that you will likely be covered. Even if you are in another state while working for your employer and you have an accident, so long as it is related to your employer (and the employer's insurance company), you will still be covered by workers' compensation benefits.
Let us look at a few scenarios to describe the differences between a no-fault situation and one that has nothing to do with your employer.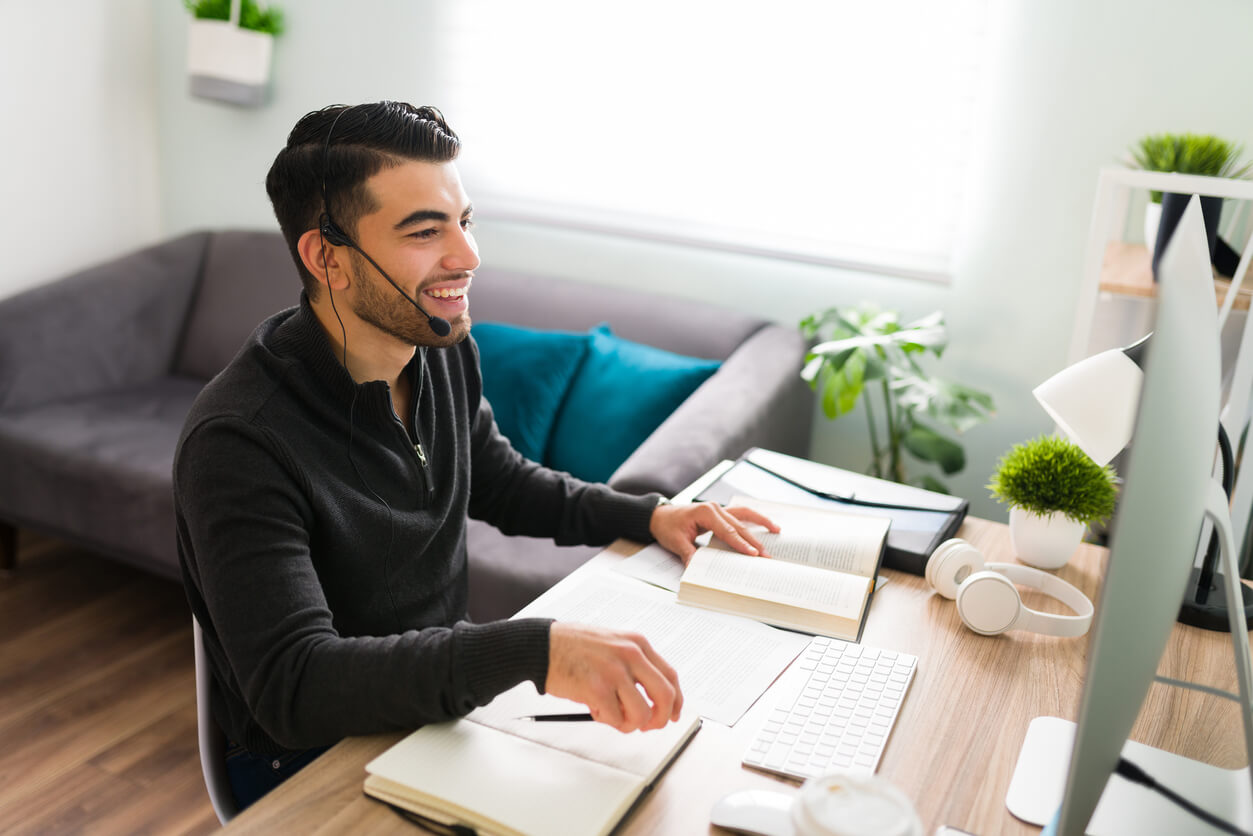 SCENARIO ONE: SLIPPING ON ICE WHILE PICKING UP THE MAIL
You are expecting a package from your employer which comes by regular mail, the United States Postal Service (USPS). First, you can create a free account online at the USPS and register to receive pictures of the mail (and packages) that are scanned through the system to be delivered that day.
If you have done this and the scanner notification shows the package will be put in the post box at your curb, then you know to go get it after the normal time that the postal person makes deliveries. If it rained or snowed and there is ice on the sidewalk, and you happen to slip and fall while picking up the package, then you are covered by workers' compensation if you sustain an injury.
If you twisted your ankle, you could still work but need medical attention and benefits to pay the medical bills. If you hurt your hand and your job is mainly writing reports and data entry/analysis, you may not be able to work until your hand (or wrist) heals.
SCENARIO TWO: YOU HAVE A VEHICULAR ACCIDENT WHILE COMING BACK FROM THE GROCERY STORE
This is going to be more difficult to prove if you cannot show that going to the grocery store benefited your employer in any way. While you buy groceries for tonight's dinner, and you also pick up your printer's ink cartridges because you are out of ink, email and cloud services preclude needing a printer in the first place. That scenario must be decided on a case-by-case basis.
If you are hosting your department's meeting while serving dinner at your place, you might get away with it if you can prove that you needed to print out documents for each person. It is preferable that any alcoholic beverages are not on the same receipt as the food for dinner and the ink cartridges.
A good suggestion for a situation like this is to get managerial email approval to go to the grocery store and do the shopping for the upcoming business meeting. Better yet, have it ordered online and delivered to your home for less aggravation.
WORKPLACE TIMERS AND PHONES
If you are working remotely and using a workplace computer, chances are you have a secure line to the online business portal and you also have an installed timer. These timer applications (apps) come either with a clock running while you work, or also include the ability to take screenshots of your working screen at appointed intervals (every five to10 minutes).
Even if you do not have to work on a timer, you should record it anyway, in case you are ever asked to prove you were working at a certain time. It pays to think smart and always cover yourself. If you need a timer app, check out this list of the top five apps from Zapier.
CALL AN ARIZONA WORKERS' COMPENSATION ATTORNEY FOR HELP
Arizona Injury Law Group offers experienced and Certified workers' compensation lawyers and legal services for injured workers. Call for your free consultation! 480-300-7273.