BRAIN INJURIES COMMON DURING SEVERE VEHICLE ACCIDENTS
Brain injuries are common in severe vehicle accidents, particularly when the head hits the driver's side door or the steering wheel. Skull trauma can also occur when the head is hit by a flying object from within the vehicle, like a laptop sitting in the passenger seat. Sudden impact causes the brain to shift and hit the skull bone causing contusions and/or hemorrhaging.
These are the unseen damages that should be tested immediately after an accident. In other outcomes, impact trauma is visible when there is visible skull damage with external bleeding. As soon as an accident to the head occurs, a workers' compensation claim should be filed when the accident was on the job.
BLOOD PROTEIN TEST A FAST INDICATOR OF BRAIN INJURY
Research has now shown that test results for brain trauma can return within 15 minutes if using a blood test that includes glial fibrillary acidic protein (GFAP). A rapid GFAP test requires a cartridge with a hand-held device to measure the blood for the level of brain trauma and eliminates guessing just how much damage there is.
The United States military and healthcare professionals, globally, already use a handheld device (i-STAT) which is easily adjusted for GFAP tests by just adding the cartridge. The ability to gain quick results is a bonus for determining if patients need further treatment or a computed tomography (CT) scan within a 12-hour window after the accident.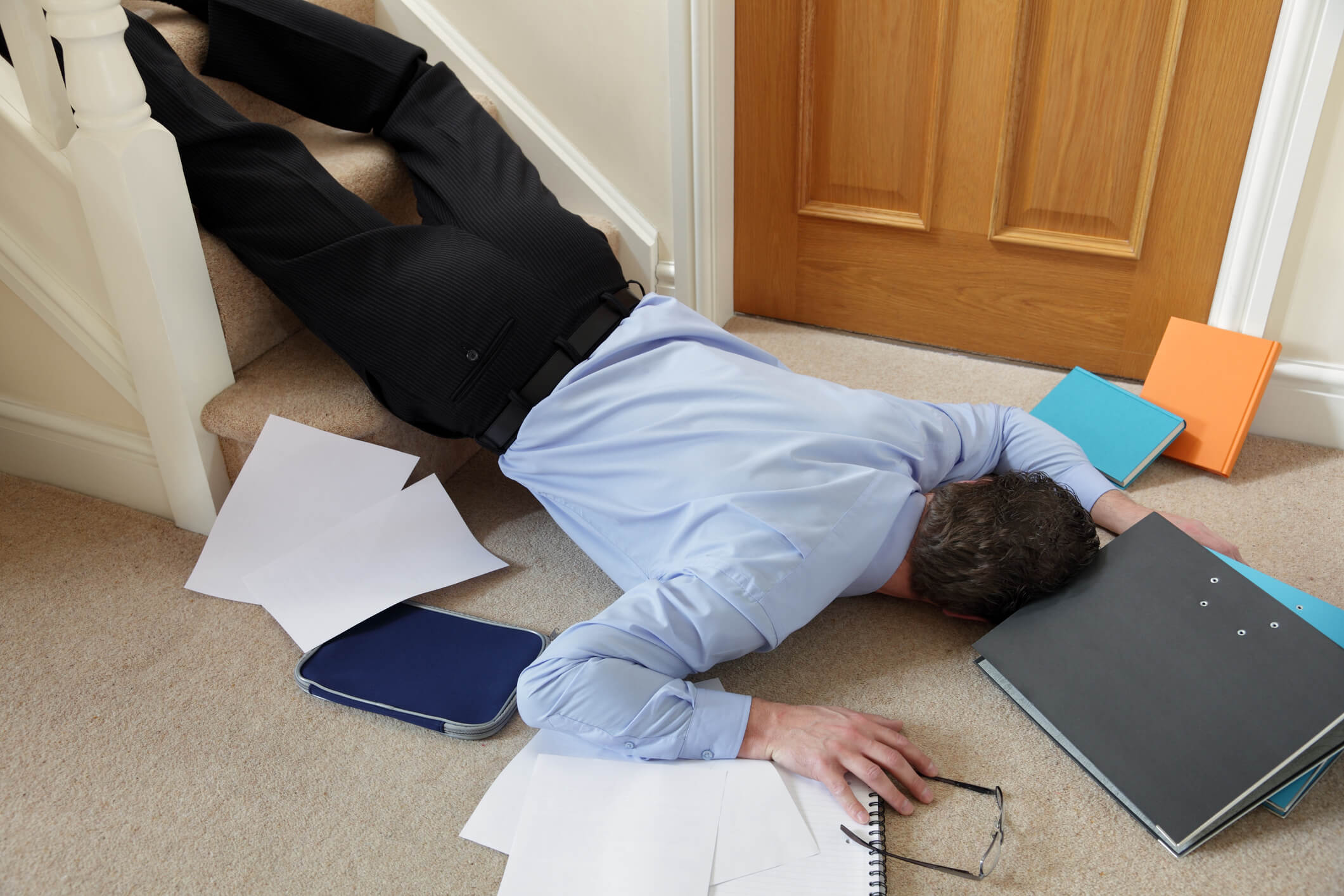 This is also crucial for soldiers in the warzone who need immediate assessment after concussion incidents who show no obvious injury but are, in fact, at risk for unseen brain damage. This determines whether an evacuation by helicopter is needed to get the soldier to a hospital instead of letting the soldier just rest in place.
QUICK RESPONSE TO HEAD TRAUMA ACCIDENTS
A tool such as the i-STAT, combined with the GFAP cartridge, can be invaluable for businesses to have on hand, who have high risks for head trauma accidents, like transportation and construction industries. When an accident occurs, such as falls from a high platform, heavy objects that fall on workers' heads, or on-site machine accidents, the injured worker can be immediately assessed on-site while emergency medical teams (EMTs) are still headed to the accident. This information also validates the workers' compensation claim that follows.
The information can be sent to the EMT who, in turn, pass the information to the hospital where they will transport the injured worker. This gives the hospital enough time to plan for what they need to have available when the patient finally arrives. The faster a diagnosis is achieved, the sooner treatment can begin to mitigate further damage to the brain.
A research study in 2014 showed that traumatic brain injuries (TBI) are one of the most common and expensive injuries related to the workplace. Nearly 22 percent of TBI fatal injuries occurred between 2003 and 2008, including 46 percent of fatal work-related falls, according to the research. For those that survive such work-related accidents, the results show that there is a significant reduction in cognitive, physical, and other health outcomes that can last a lifetime.
TBIS REQUIRE FAST MEDICAL ATTENTION
If you have a workplace accident involving any kind of injury to your head, seek medical attention quickly. You may not notice that there is anything wrong, and there is no obvious injury (external bleeding), but you should be tested immediately for hidden TBI. The longer such an injury is left untreated, the worse the long-term damage that can result.
Call an Arizona workers compensation attorney as soon as possible if you need to get information on what to expect for your claim. Arizona Injury Law Group offers experienced and Certified workers' compensation lawyers and legal services for injured workers. Call for your free consultation! 602-346-9009.