CDC'S RECOMMENDATIONS
The Centers for Disease Control and Prevention (CDC) recommends you wear a mask any time you are around people who are not part of your immediate household. If you go into a store and there is a sign requesting you wear a mask, then wear one. While many people think that making people wear a mask is ridiculous and against people's rights if you start sneezing, your droplets will spread much further than you think. Sit three feet away from your computer when you start sneezing and you will see droplets on your screen. That is how you can infect others.
Unless you have a medical verification stating that you do not have COVID-19, then you should wear a mask while in public areas, regardless of your opinion about your rights and freedoms. You may be at peak health with no symptoms of illness, and think you do not have COVID-19, but you could be a silent carrier.
MASKS AND WORKERS' COMPENSATION
Your employer can tell you to wear a mask while you are at work and you must abide by this rule. If you go against the employer and then become ill with COVID-19, you may not be able to claim benefits through workers' compensation. Your employer can also fire you if you do not follow the rules put in place that protect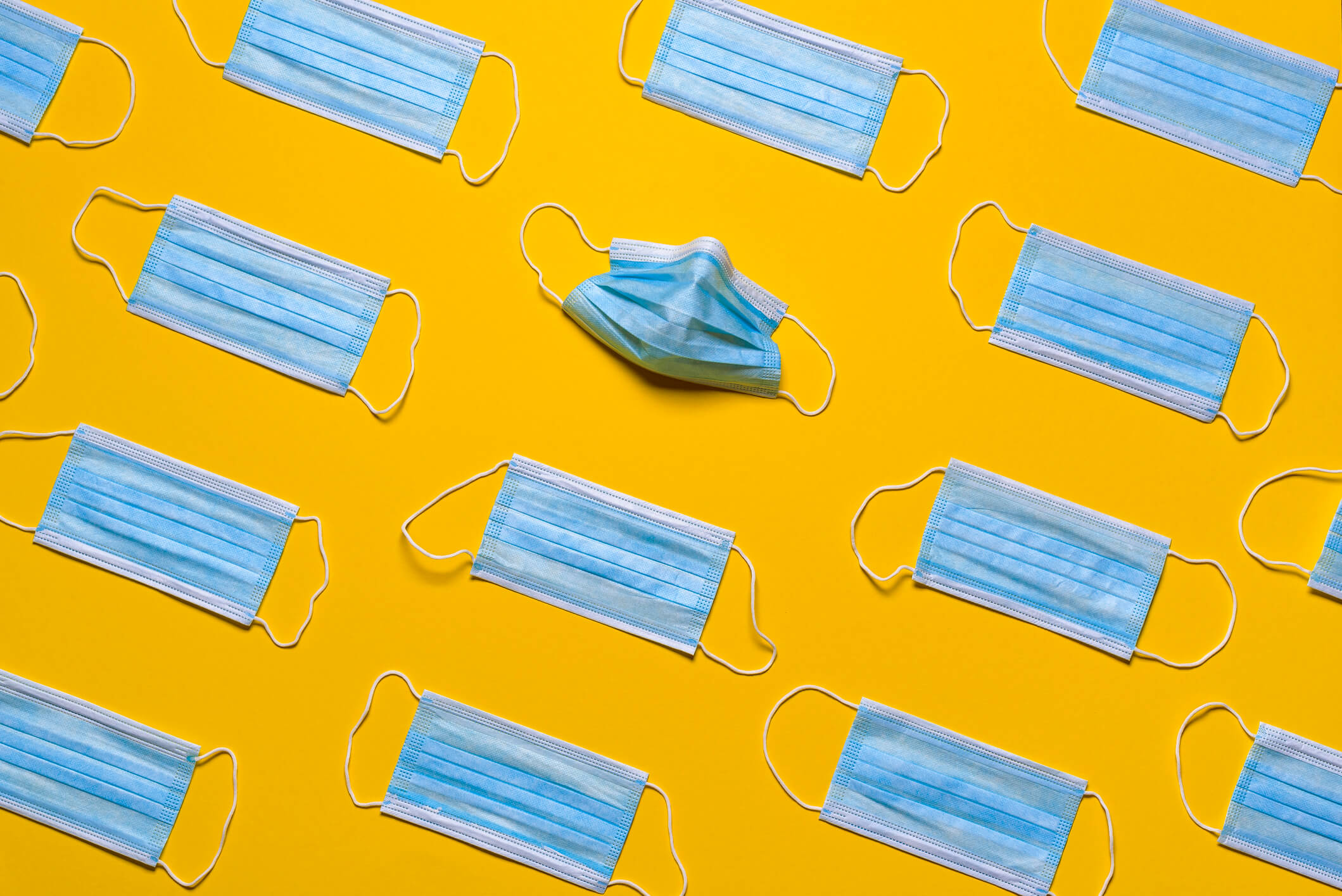 everyone at that workplace. Employees can request that employers provide the required masks, so they do not have to spend money to buy them personally. That is an employee's right to ask.
If you have medical issues that make wearing close-fitting masks difficult, check out different styles of masks to see if there is one that would work for you rather than a traditional cloth mask, or those typically provided at a doctor's office. There are plastic face masks that do not cling to your face but provide suitable coverage from contaminating others around you. Bring a doctor's request with you to present to the employer so you can get approval to use that mask while at work.
CHANGING YOUR MASK
If you are using cloth masks that you purchased, you can easily clean these in your washing machine and lightly dry them in the dryer. If you hang them up to dry, do not hang them by the elastic ear loops. The elastic will become loose over time. Clip the mask by its cloth material to a hanger and put the hanger on your shower curtain rod to let dry.
At work, bring spare masks so you can take yours off at lunchtime, then put on a clean mask after lunch. Put the dirty mask into a plastic baggie and put it in the wash basket when you get home. If you forget to clean your hands before you get into the car, keep your mask on so you do not directly touch your face.
If you have hand sanitizer available, remove your mask by the elastic ear loops and store it in the baggie. Then sanitize your hands. Next, grab a paper towel (keep a roll in the car), add sanitizer, then wipe clean any areas you touched on your vehicle before you cleaned your hands.
HELP KEEP THE INFECTION COUNTS DOWN
Wear your masks, use plastic gloves when you can, clean your work areas often, and stay as safe as you can. If you have contamination issues at work, call an Arizona Workers' Compensation attorney for guidance. These are tough times for everyone, and it is important to keep vigilance with a daily safety routine both at work and at home.
Arizona Injury Law Group offers experienced and Certified workers' compensation lawyers and legal services for injured workers. Call for your free consultation! 602-346-9009