WORKING IN A TOUGH YEAR
Arizona's Industrial Commission of Arizona (ICA) put out a substantive policy statement on May 14th, 2020, which states that claim representatives for workers' compensation "may not categorically deny COVID-19 claims." Along with this, there must be a thorough investigation and review of the facts before denying any COVID-19 claim.
Arizona laws cover all first responders in the healthcare industry such as firefighters, police officers, and others who are in constant contact with the public. Arizona worker's compensation laws support a "no-fault" system whereby workers are "not at fault" if they get injured or ill while working on the job.
Businesses laid-off workers, particularly in the earlier months of 2020. Accordingly, premium payments were suspended, unless the employer's insurance contract required continued payments regardless of any emergency. To date, the Insurance Information Institute (Triple-I) projects that there will be a loss of seven percent in its 2020 gross domestic product (GDP) by the end of this year. The original loss calculated for 2020 (before COVID-19) was around 4.9 percent.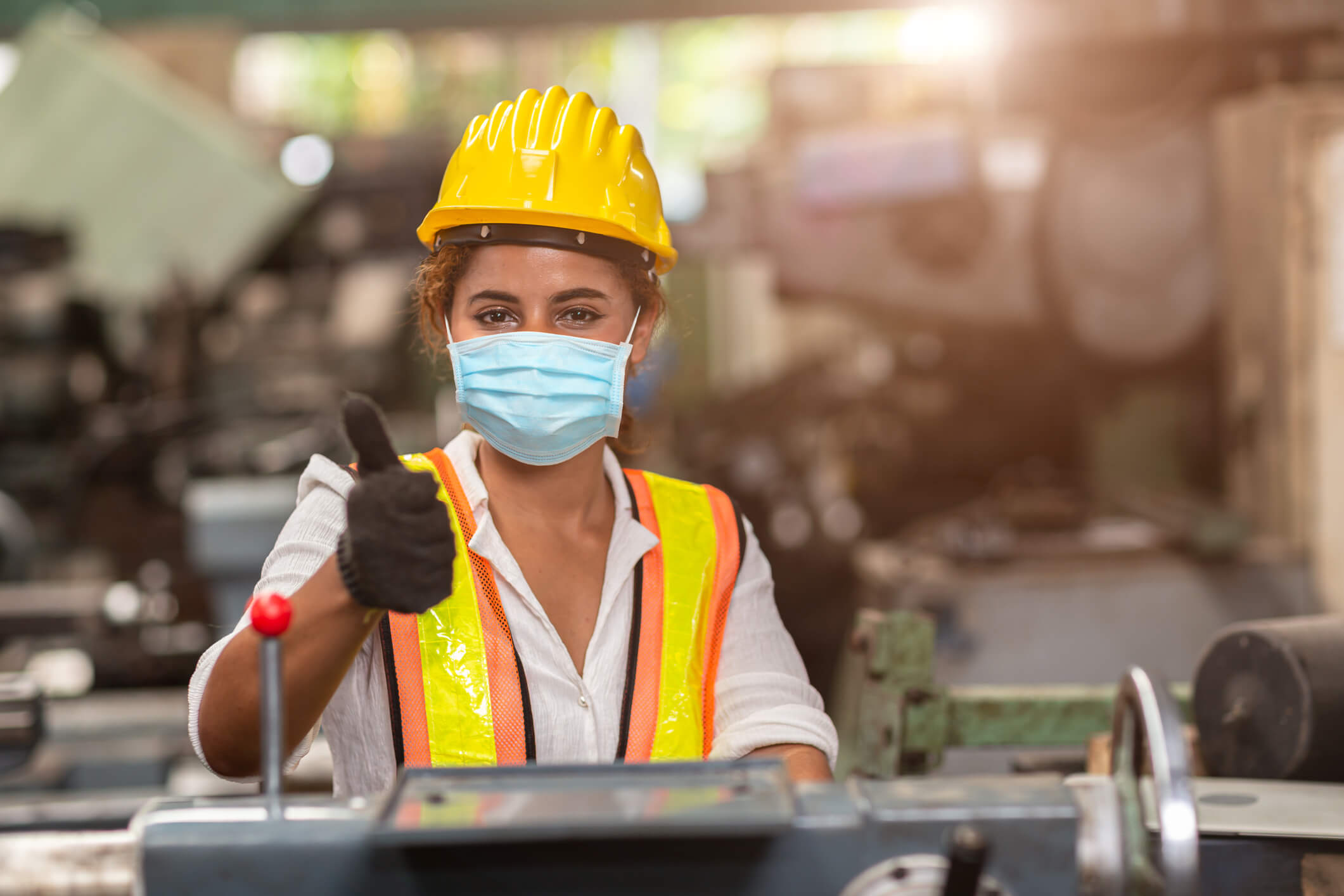 HOW DO EMPLOYER INSURANCE COMPANIES GENERATE INCOME?
Aside from continued premium payments made by employers, insurance companies also generate revenue through investments. More money is fed continuously into investments, as part of building asset value. But when there is a lack (or reduction) of income, then long-term interest rates (and asset value) are reduced, according to Triple-I.
When employers of "essential businesses" (food, medical help, safety, etc.) continue working, there are greater chances for COVID-19 to spread among these workers. Insurance companies already financially strained because of less income coming in, due to business layoffs, must still pay for COVID-19 claims for essential businesses. Unfortunately, this likely means insurance companies will go to greater lengths to avoid paying out on claims for fear of running out of money and having to close.
If an insurer is unable to pay claims and declares bankruptcy or closes, then Arizona's Special Fund must step in to cover valid claims. The burden is now on the state government to protect its workers.
THE MEAT PACKING COMPANIES IN COLORADO AND MINNESOTA
While it is less likely that Arizona worker compensation COVID-19 claims will be denied, workers at JBS USA Meat Packing Company in Colorado, have been battling denials of their claims since April 2020. Six COVID-19 fatalities occurred, starting in April 2020, and three families of the deceased workers were denied workers' compensation benefits.
The status of the other three families claiming benefits, according to the Star Tribune article, is still unknown. A total of 2,294 COVID-19 overall claims were filed in Colorado as of September 12th, and 69 percent were denied.
In Minnesota, 930 workers' compensation COVID-19 claims were filed since September 11th, 2020, with 717 already rejected and 213 still under review. JBS in Worthington and a Pilgrim's Pride poultry plant (majority-owned by JBS) in Cold Spring, are the only two meat processing plant employers in Minnesota identified to date, according to the Star Tribune article.
A CATCH-22 IN WORKERS' COMPENSATION COVID-19 DETERMINATIONS
Insurance companies claim that illnesses, like COVID-19, cannot be proven as originating at the workplace. But if a worker only goes to work and back home again, the logical outcome would be that the worker contracts COVID-19 at work. If proven that none of the family members ever go out and they test negative for the virus, then that adds to the verification that COVID-19 was contracted at work.
When other workers catch the virus at the same time, then it is impossible to know who brought the infection to work. Those who are infected should receive workers' compensation benefits without question. If your COVID-19 claim is denied, fight back to receive your benefits. File a request for a review of your case by an ICA judge. Call Phoenix workers compensation attorney to get more information.
Arizona Injury Law Group offers experienced and Certified workers compensation lawyers and legal services for injured workers. Call for your free consultation! 602-346-9009.