Under the Occupational Safety and Health Act (OSHA), a number of responsibilities have been assigned to employers in a bid to reduce the incidence of workplace accidents and make sure that workers who suffer injuries are well catered for. These responsibilities must be adhered to very strictly, or the employer would be putting you at risk. If you have any concerns, get in touch with an experienced workers' compensation attorney as soon as possible.
Insurance Coverage
The Act mandates that employers must purchase workers' compensation coverage from insurance companies. This coverage must be comprehensive and must not be allowed to lapse at any point in time, even if the employer is switching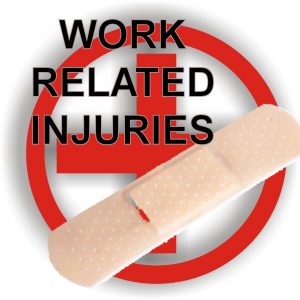 carriers. The law also allows for companies to be self-insured, and some large corporations choose this route. Either way, the purpose is to ensure that there will be no shortage of funds to pay out any benefits that an injured worker is entitled to.
If an employer does not have insurance coverage, then they are committing a felony and will likely be fined by the Industrial Commission of Arizona (ICA). For the worker though, there are two options: Applying to the ICA's special fund for benefits and medical expenses or bringing a civil suit. The considerations for choosing either one are very complicated so it's best that you speak with a qualified and experienced workers' compensation attorney before deciding.
Safety Precautions
Employers must adhere to a standard of workplace conditions that OSHA specifies for their particular industry. All safety equipment must be available and workers must be equipped with all gear needed to perform their tasks safely.
Equipment must be properly maintained to prevent dangerous malfunctions. Color codes, posters, labels or signs must also be used as necessary to warn workers of potential hazards.
Medical Care
All employers must have adequate facilities to provide emergency medical treatment to any workers who sustain injuries while on the job. Depending on the particular industry and any specific regulations by the Arizona's Occupational Safety and Health Administration, this might range from basic first aid facilities to a fully equipped and staffed sick bay.
Further medical attention must also be provided by the employer if the worker is unable to select a doctor by themselves or if they write to the employer expressing their desire not to do so.
Reports and Notices
All employers are required to maintain a log of all accidents and the injuries that result from them in the workplace. For injuries that reach a particular benchmark of severity, an injury report must be sent to the workers' compensation board and also the employer's insurance company. Failure to send an injury report is usually punished with a fine.
Employers are mandated to post a notice of compliance with workers' compensation laws at each job site. In addition, they must post any citations they get from OSHA at or near the work area involved. The citations must remain in place until the violation is corrected or for a period of three days, whichever is longer.
The top workers compensation law firm in Arizona is Arizona Injury Law Group. Call us today for a free consultation at our Phoenix law firm with either Briana or Wes!