THE ARIZONA TELEMEDICINE COUNCIL (ATC)
Telemedicine has become a very important service to the public who need help with medical issues but have limited direct access to doctors and hospitals because of the coronavirus pandemic. The Arizona Telemedicine Council (ATC) began in 1996 under legislation initiated by Senator Robert "Bob" Burns, who also became the first Council Co-Chairman. The ATC has oversight of the Arizona Telemedicine Program (ATP), made up of participating medical staff, such as health practitioners and medical centers, including hospitals.
The council meets every quarter in each year and, for the first time because of the coronavirus pandemic, will conduct its meeting by teleconference on April 15, 2020, at 11:00 a.m. Citizens can register online for the public hour and a half teleconference and hear the latest issues discussed concerning telemedicine. You can sign up to remotely attend at this link.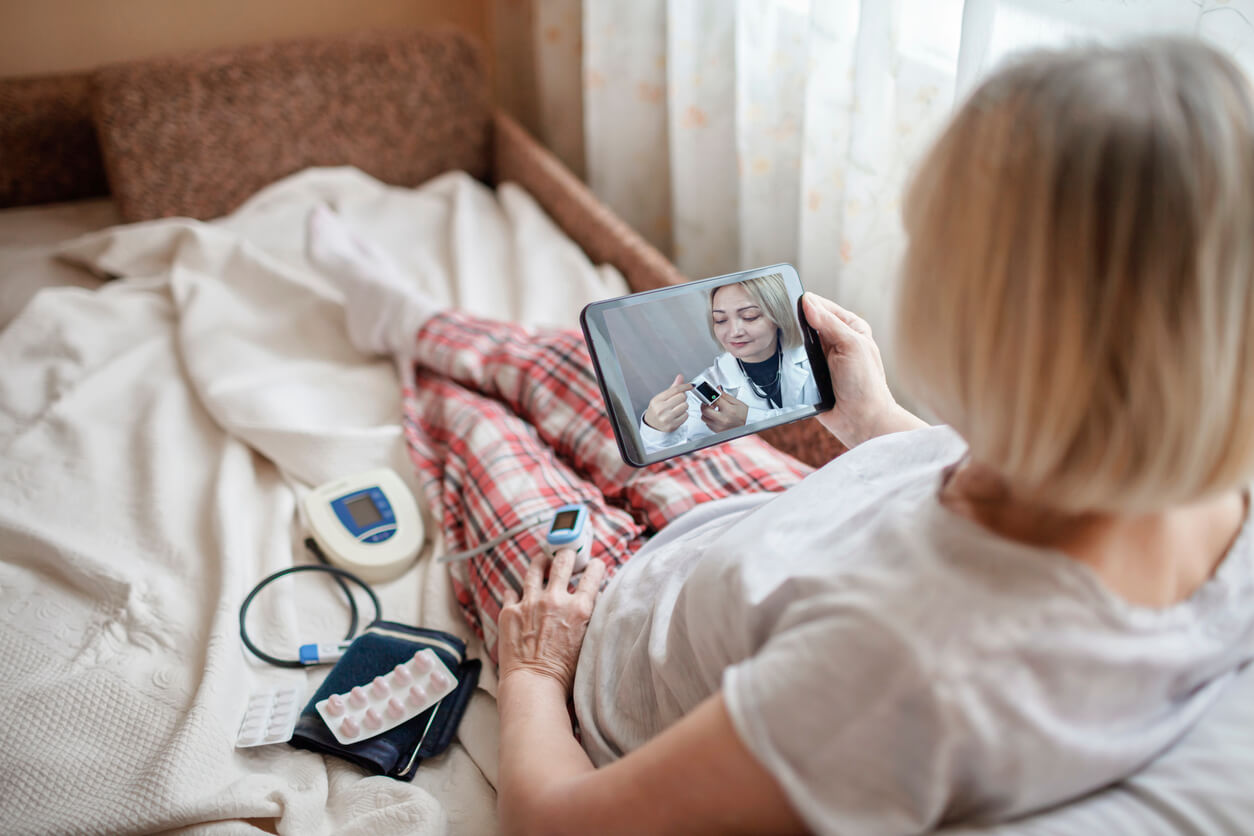 WHAT DO THE ATC AND ATP DO?
The ATC and ATP act as a medical network where healthcare members can interact with each other concerning health issues and passing along information. If you are in a road accident, for example, and you are assessed by medical emergency personnel at the accident scene, your information regarding injuries is passed along to the hospital where you will be taken.
Of greatest importance is the continued advancement of broadband technology in rural areas, which has had less communication infrastructure in place, until recently. The Connect2HealthFCC or C2HFCC is the partnership between the Federal Communications Commission (FCC) and the healthcare systems that oversee rural communications development.
The ATC also provides telemedicine training to its members at the University of Arizona branches in both Phoenix and Tucson. The training is accredited by the American Telemedicine Association (ATA).
HOW DOES THIS HELP ME?
Arizona citizens are likely to encounter telemedicine more often today than ever before when it comes to getting medical help by telephone while still observing "Stay-at-Home" orders from the Governor. The COVID-19 pandemic shows the need for getting quick help when medical centers, hospitals, and even doctors have their doors closed to avoid further contamination.
Accessing medical help is essential to maintaining a healthy lifestyle while still staying at home and remaining safe from spreading the virus further. This unique event promotes the need for quickly changing practices in how the medical industry assists its patients, whether they have COVID-19 or some other important medical issue. Telemedicine is an excellent example of providing appropriate medical care even while medical caregivers must work remotely.
WORKER'S COMPENSATION AND COVID-19
Telemedicine has already become a part of workers' compensation treatment practices as early as May of 2019. When both the patient and the doctors have technology set up in homes and medical practices, then the ability to treat and maintain patient recovery systems expands exponentially. It is easier on severely injured patients if they can stay home and use the computer or a smartphone to connect with the doctor, rather than traveling to see the doctor at the office or medical center.
Traveling long distances or under difficult circumstances can be very hard on physically injured patients. If the patient only needs a regular consultation, then telemedicine is the better way to proceed.
When workers are injured in a workplace accident, telemedicine can step in to assess the patient and determine the level of injury while still at the workplace. The doctor can decide whether to send the patient on to a hospital, in which case, all the information is sent ahead for rapid response. Alternatively, the patient can be sent home instead, if the injury is not severe enough for hospitalization.
For Arizona workers who contract COVID-19 while on the job, telemedicine is the best system available to treat and monitor workers while they remain at home under quarantine. This is especially important for first responders, firefighters, and peace officers to know that they will be covered by their company's workers' compensation insurance. All these essential workers, including healthcare providers, need workers' compensation insurance coverage.
If in doubt, check with your company to make sure you are covered by workers' compensation insurance should you contract COVID-19 while working. Insurance companies may still be catching up to this issue because the COVID-19 is a new and unprecedented event that is affecting nearly everyone in one way or another.
If you need help with your workers' compensation claim, call workers compensation lawyers in Phoenix Arizona at once for assistance. We are here to help you. 602-346-9009.