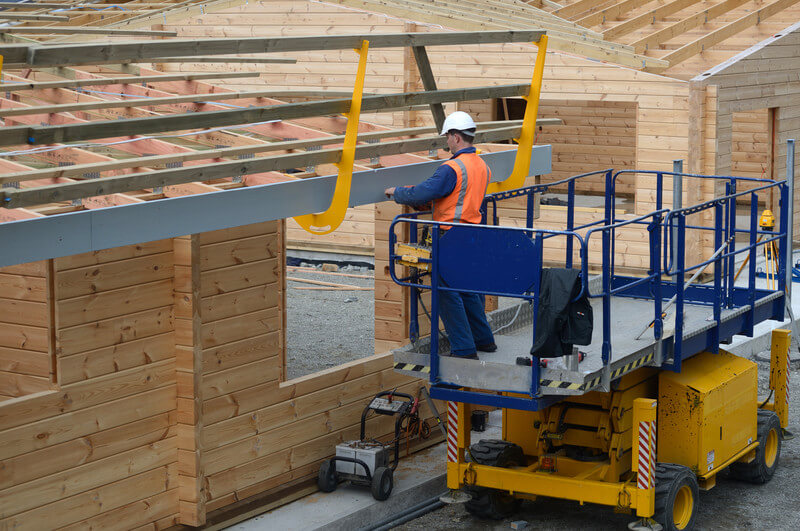 It's no secret that working in roofing, whether commercial or residential, is both physically demanding and dangerous. You might be surprised to know, however, that roofers are actually engaged in one of the most dangerous jobs around. Roofing workers nationwide are more than three times as likely to die on the job than workers in other industries. Those toiling in Arizona housing developments and commercial construction sites are no exception.
Here are a few of the most common causes of injuries and fatalities and some related safety suggestions.
FALLS
Perhaps not surprisingly, falls represent nearly three out of every four annual worker deaths in the roofing industry. However, not all falls that result in death or serious injury involves a drop from the roof to the ground below. A significant number are "the same level" falls caused by a trip or slip, and nearly half are from a height of twenty feet or less.
HERE ARE SOME SIMPLE STEPS EMPLOYERS AND WORKERS ALIKE CAN TAKE TO REDUCE THE INCIDENCE OF FALLS:
– Safety training, including the proper use of fall arrest systems (and insisting that they be consistently used)
– Guardrails around all roof edges, skylights, and other openings
– Keeping work areas free of debris and other trip hazards
ELECTROCUTION
Around one in ten work-related deaths among roofers is from electrocution. Of these, the majority occur due to the worker accidentally contacting an overhead high voltage wire, though deaths and injuries may also result from improperly grounded power equipment. Also, since workers are typically well above the ground when a summer thunderstorm erupts, lightning strike injuries are also fairly common.
Electrocution deaths and injuries can be avoided by following all equipment grounding requirements, conspicuously labeling all overhead power lines and ensuring that scaffolding, metal ladders, and other conductive surfaces are kept at least ten feet away from such wires. Use of fiberglass ladders and other non-metallic equipment can further reduce the danger.
HEAT-RELATED ILLNESSES
We recently wrote about the dangers posed to outdoor workers from Arizona's summer heat and sun.
Roofers are of course among those most at risk. Periodic rest breaks out of the sun and maintenance of adequate water intake are essential. Remember too, however, that several hours of unprotected exposure to solar radiation can result in polymorphic light eruption  (more commonly known as sun poisoning), a condition that usually requires medical attention. Workers should be encouraged to look for signs of serious burning in others, since the victim may not be aware of it until it's too late.
KEEPING SAFETY FRONT OF MIND
Many – perhaps most – roofing worker injuries and fatalities can be prevented by site managers and company owners regularly reminding workers that safety is a priority on every job, every day. Workers must be regularly reminded that ignoring safety rules may be grounds for disciplinary action, up to and including dismissal.