We tend to think that construction sites and manufacturing plants have a propensity for accidents with heavy machinery, falling off scaffolds, or driving 18-wheelers down the highway. Yes, those accidents are there, but so are ones recorded for the retail industry.
The most common claims come from strains, yet slips and falls, along with vehicle accidents, payout higher fees, according to a recent report by AmTrust Financial. Most of the report's data shown in graphs, cover the years from 2016, 2017, and 2018.
Slips and Falls
During bad weather where there are wet or icy pavements, workers can slip or fall while transporting goods from outdoors to inside storage. Inside retail stores, there can be water leaks or another type of fluid leak, creating a dangerous area that must be blocked off from the public and workers alike, until it is cleaned/dried off.
Lost time for falls amounts, on average, to 30 days, depending on the injury which could result in a simple strain while trying to recover from a slip to a fall that breaks a bone, elbow, and causes bruising.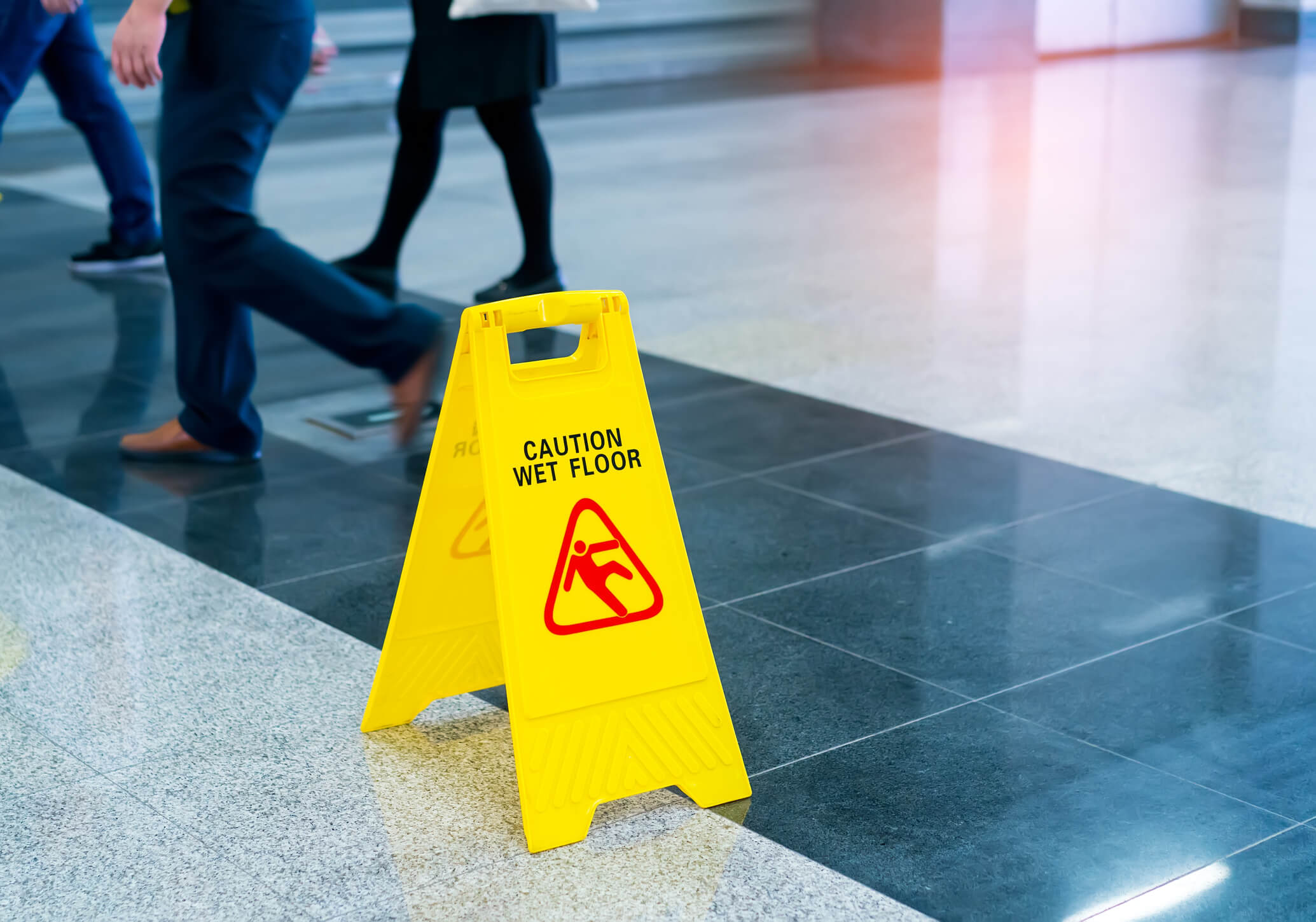 Strains
Strains, the top-reported injury, and paid group, generally occur while lifting, bending to pick up something or putting something down, or while doing repetitive movements for a long period of time. Workers must be allowed to take small breaks to ease the muscles, according to their physical limitations. The average lost time for strains can be 33 days, depending on the injury, and can go as high as 75 days for more severe cases, according to the report data.
The Worker Groups at Greater Risk for Injuries
New Hires
The report shows that new hires with little experience are at greater risk for injuries, based on a number of claims, than those workers more experienced. Part of this statistic suggests that companies with these higher rates look more closely at how new hires are trained, particularly in safety measures.
Safety training includes knowing how to work with heavy machinery and vehicles, moving packaged merchandise by pushing and pulling, as well as fully understanding the safety regulations and why they should always be followed.
Older Workers
Data analyses show that older workers from age 40 to 60 take longer to recuperate and have the highest payout. This can be looked at in another way too, not mentioned in the report. Loyal long-term workers at a company will have salary raises over time, meaning that the cost of the payout will be higher due to the salary at the time of an injury.
Value of Older Workers
While such a one-level view of hiring older workers might show a higher financial loss when it comes to injuries, Matt Zender, Senior Vice President of Workers' Compensation Strategy at AmTrust Financial, sees older and more experienced workers as a huge benefit to most retail companies.
Zender stated in the report that the on-the-job experiences of older long-term workers bring a lot to the companies that hire these employees. Older workers share valuable knowledge in how to manage working situations and solving problems. Older employees also stay in better physical shape for longer periods, including retaining a higher level of mental acuity than those who retire early.
You can find this report online at AmTrust Financial's website here, or you can download the report in pdf format here.
If you need help with your workers' compensation claim or have questions, call AZ Work Injury Lawyers at once for a consultation. 602-346-9009.