In addition to the spectrum of injuries which may befall Arizona workers, the state's workers' compensation law provides benefits to workers who contract work-related occupational illnesses.  Examples include healthcare workers who contract hepatitis or tuberculosis and those exposed to coal dust who are diagnosed with pneumoconiosis – also known as "black lung disease".
Cancer As An Occupational Disease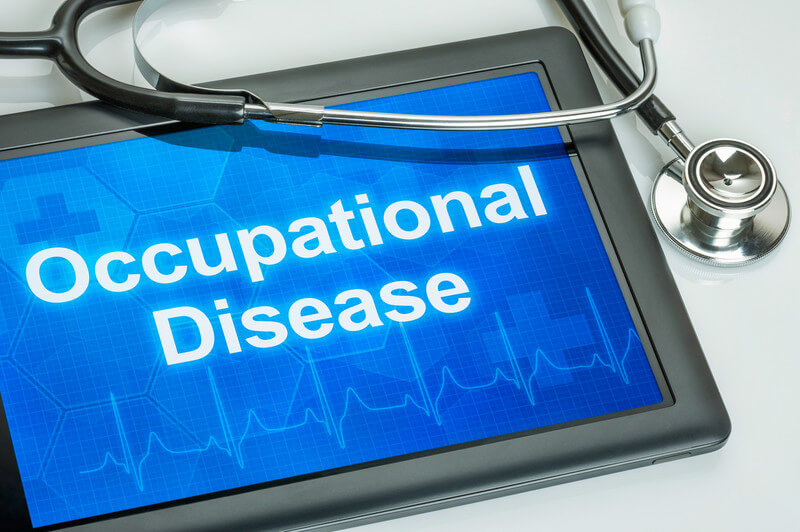 Cancer contracted as the result of occupational exposure is also considered a compensable occupational disease. It is undisputed that a direct causal link exists between various cancers and carcinogenic chemical compounds, and the National Institute for Occupational Safety and Health (NIOSH) estimates that in the most recent year for which figures are available (2012), as many as 91,000 new cancer cases were caused by past exposure in the workplace. The federal Occupational Safety and Health Administration has adopted detailed standards requiring employers to advise workers of the presence in the workplace of known carcinogens and to adopt appropriate protective measures.
As troubling as NIOSH's estimates may be, they primarily reflect the consequences of exposure in a relatively controlled industrial or construction setting. However, it is also known that when exposed to fire, various otherwise benign substances such as plastics and fire retardants emit toxic and carcinogenic chemicals. Although protective equipment and respirator technology have improved in recent years, even a cautious firefighter is likely to be exposed through inhalation or absorption through the skin.
According to NIOSH, firefighters are at a fourteen percent greater risk of developing cancer than the public in general. They are also nearly twice as likely to develop skin and testicular cancer, and mesothelioma, cancer caused by asbestos exposure.
The Causation Problem
Most workers face an uphill battle in establishing an occupational cancer-related workers' compensation claim. In addition to evidence showing that the disease is not attributable to causes outside the workplace, the employee must present proof of a "direct causal connection" between work conditions and the disease. Because of the unpredictable and often sporadic nature of a firefighter's exposure to particular a carcinogen, establishing this causal connection is practically impossible.
In recognition of this fact, Arizona and 32 other states have adopted laws that eliminate the need for a firefighter to prove a causal connection between certain types of cancer and duty-related exposure. These so-called "cancer presumption" laws typically allow disabled firefighters and their families to receive workers compensation disability or death benefits.
As in other states, Arizona's statute is specific as to the cancers included and also imposes additional conditions, such as minimum length of service and no history of tobacco usage. A physical showing no evidence of cancer at the time the individual joined the department is also required.
Efforts to adopt these laws have often been opposed by governmental interests concerned that they will lead to significantly increased workers' compensation insurance costs.
Expanding Coverage in Arizona
Prior to this year, Arizona's cancer presumption statute had covered seven types of cancer, including cancer of the brain, bladder or colon. However, the Professional Firefighters of Arizona contended that the list was outdated and lobbied for the addition of ten additional forms of the disease. Their efforts led to the passage of House Bill 2161 earlier this year. Among others, HB 2161 adds to the list lung, esophageal, skin and testicular cancer.