An Arizona workers' compensation claim can also involve a "third party liability", or negligence lawsuit, if at the time of the accident there were safety violations and those violations contributed to the mishap and injury. In the state, the Arizona Division of Occupational Safety and Health (ADOSH) serves as the arm of the national Occupational Safety and Health Administration (OSHA). In essence, ADOSH enforces safety standards in the workplace, investigating possible violations, levying fines, and ensuring that dangerous situations are addressed and remedied.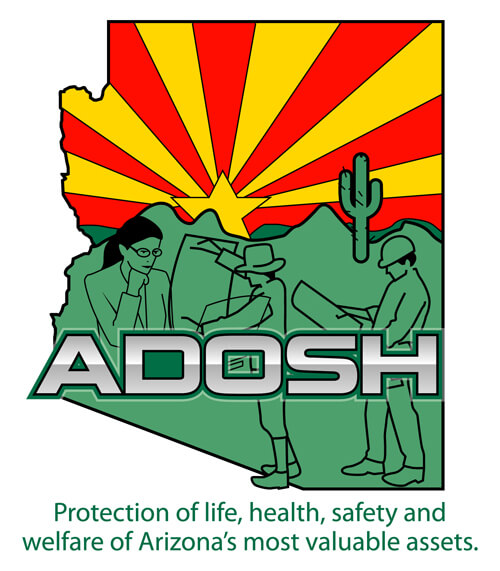 ADOSH AND THE WORKPLACE
ADOSH offers various services, including consultant surveys and compliance inspections. An ADOSH consultant survey is done at the request of a business owner. The consultant will visit the workplace on a specified date and time and, after assessing the environment, provide a written evaluation that includes any violations. This consultation is not in any manner connected with a compliance inspection and ADOSH does not receive the consultant's report. A consultant survey is free and may be scheduled through ADOSH.
An ADOSH compliance inspection may occur if the agency has received a complaint. However, depending upon circumstances, an inspection may not be triggered by a complaint; instead, ADOSH may send a letter to the business owner outlining the violation, to which the owner may respond. If an inspection does occur, the owner will have to remedy any violations, and they may have to pay fines.
INJURED DUE TO OSHA VIOLATIONS
ADOSH does not have enough inspectors to evaluate every business or workplace. In fact, they don't have enough inspectors to handle every complaint. That means that within Arizona there are workplaces and businesses that are unsafe and not in compliance with OSHA rules and regulations.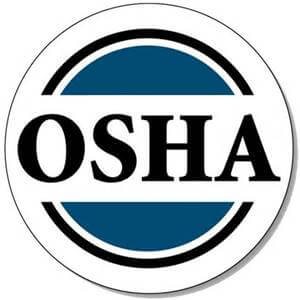 That being the case, you may be injured while on the job and your injury may have been caused or amplified by health and safety violations. Such violations may mean that somebody on the job site could have been negligent. If that is the case, then the injured party may have recourse through a civil suit.
ADOSH DOES NOT INVESTIGATE ALL ACCIDENTS
It's important to note that ADOSH does not investigate every workplace accident. The agency only investigates accidents that must be reported to it. Such accidents are those in which someone dies or one where three or more employees are hospitalized for their injuries. That means that you may be involved in a workplace accident that is the result of OSHA violations without the agency knowing of it.
WORKERS' COMPENSATION AS THE "EXCLUSIVE REMEDY"
In general, a worker who is injured on the job may not file a civil negligence law suit against their employer or co-worker. There are exceptions to the general rule such as: (1) the employer was not insured for workers' compensation, (2) the worker rejected workers' compensation coverage prior to the injury or (3) "willful misconduct" of the employer or co-employee. "Willful misconduct" has been strictly interpreted by Arizona Courts and is very difficult to establish. However, if a third party (someone who is not your co-worker or some business who is not your employer) was negligent, you retain the right to file a civil law suit against them. Since this analysis can be complicated it's best to have an experienced attorney evaluate your specific situation.
HAS SOMEONE ON THE JOB SITE BEEN NEGLIGENT?
If you have been injured in an accident on the job, it makes sense to meet with an Arizona workers' compensation lawyer to discuss your claim. An experienced workers' comp lawyer who is knowledgeable of negligence standards can help determine if safety and health violations led or in some way contributed to your injuries. If this is your situation, you may be able to file a civil lawsuit and seek appropriate compensation under the law. For a free, no-obligation consultation, please contact Montrose & Chua, Attorneys at Law, PLLC, today at 602-346-9009.