Arizona Workers' Compensation Law – Employer Restrictions
Arizona workers' compensation insurance law, which is overseen and administered by the Industrial Commission of Arizona (ICA), requires that employers act in a responsible manner. There are fines and penalties for not doing so, which may include daily levies until corrections are made and the filing of charges against the employer in a court of law. Along with being monitored by the ICA, employers may also find themselves subject to actions by the Arizona Division of the Occupational Health and Safety Administration and the Arizona Office for Americans with Disabilities.

Here's an overview of five actions or behaviors that employers cannot engage in when dealing with Arizona workers' compensation law. By doing so an employer puts their business or company in jeopardy.
DECIDE TO NOT PROVIDE INSURANCE
An employer in Arizona must carry workers' compensation insurance. Even if they have just one employee, they must offer this insurance or be self-insured. It does not matter what type of company or business they are. If they do not carry such insurance, they are subject to fines and other possible actions, and if an employee is injured or becomes ill due to work-related activities, the employer will be held responsible for expenses related to such plus additional costs and fines.
DEMAND YOU TO WAIVE WORKERS' COMP INSURANCE
Although an employee may decide to not participate in an employer's workers' compensation program, that employer may not demand that they not participate. Every worker in Arizona has a right to be covered by workers' compensation insurance.
WITHHOLD INFORMATION REGARDING OPTING OUT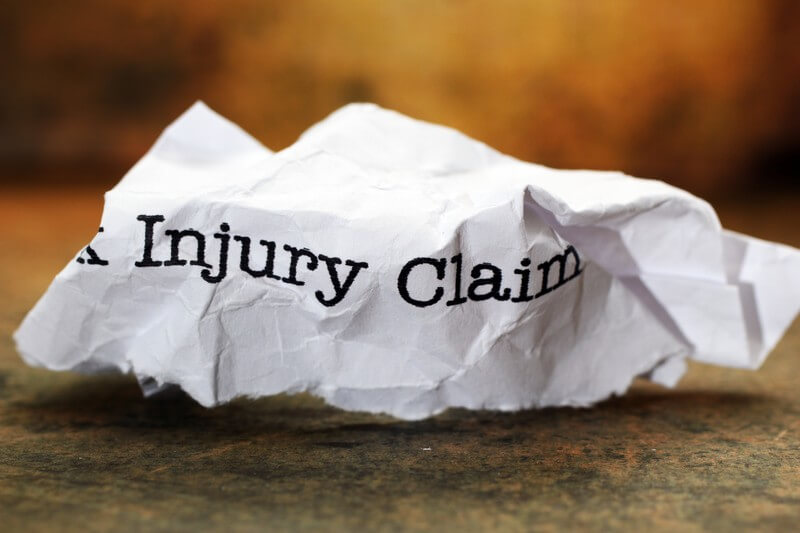 At the same time, an employer must inform all employees in writing and through posted notice in the workplace that they have the right to not be included in the employer's workers' compensation plan. If an employee elects to not participate, they may file suit against their employer if they are injured during work-related activities.
PUNISH YOU FOR FILING A CLAIM OR FILING SUIT
An employer is prohibited from issuing reprisals or in any manner punishing an employee who files a workers' compensation claim or files a civil lawsuit for a work-related injury or illness. In addition, if the employee has recovered to the point where they may return to work, they must be allowed to do so. The employer must also, if need be, conform to the Americans with Disabilities Act if the employee returns and needs to be accommodated.
WITHHOLD INFORMATION OR EVIDENCE REGARDING YOUR CLAIM
If a worker files a claim or a lawsuit, the employer must cooperate with investigators. They may not withhold information, alter evidence, or require that other employees not cooperate. In essence, your employer may not stand in the way of any workers' compensation benefits to which you are entitled.
EMPLOYER ISSUES AND PROBLEMS
If you have an issue or a problem with your employer related to Arizona workers' compensation insurance law, it's important that you get solid legal advice. The workers' compensation team at Montrose & Chua, Attorneys at Law, PLLC, can help. Call us today at 602-346-9009 for a free, no-obligation consultation. Our group of qualified and experienced workers' compensation professionals is ready to ensure that you are able to receive the benefits that you deserve.