Montrose & Chua, Phoenix workers' comp attorneys, examine typical work-related accidents.
10 COMMON ARIZONA WORKERS' COMPENSATION ACCIDENTS
If you work for a company in Arizona, then they are required by law to carry workers' compensation insurance. In Arizona, the Industrial Commission of Arizona (ICA) is the state agency that coordinates, regulates, and mediates all aspects of workers' compensation. If you have a claim due to illness or injury, it's important that you file the proper paperwork in a timely manner. You do have up to one year to do so from the date of your injury.
BASIC TYPES OF INJURIES
Injuries and illnesses related to work might be classified in different ways. In terms of recognizing a specific condition related to work, there are those injuries or illnesses that occur and are recognized immediately when an event occurs, such as when one slips or falls at work, and there are those that develop over a long period of time, such a certain illnesses or conditions that related to exposure to elements or repeated activities.
Thus, there are times when it's evident that you need to file a claim, such as when a work-related accident occurs that results in immediate injury, and other times when a condition develops over a length of time and eventually results in a health issues, such as when you're exposed to a chemical agent. Whatever the case may be it's important to file a claim as soon as you are aware of a work-related illness or injury.
10 MOST COMMON WORKERS' COMP ACCIDENTS
The list of accidents and situations causing injuries and illness offered is not exhaustive. However, this list will give you a good idea of the types of situations that often lead to workers' compensation claims being filed and reviewed.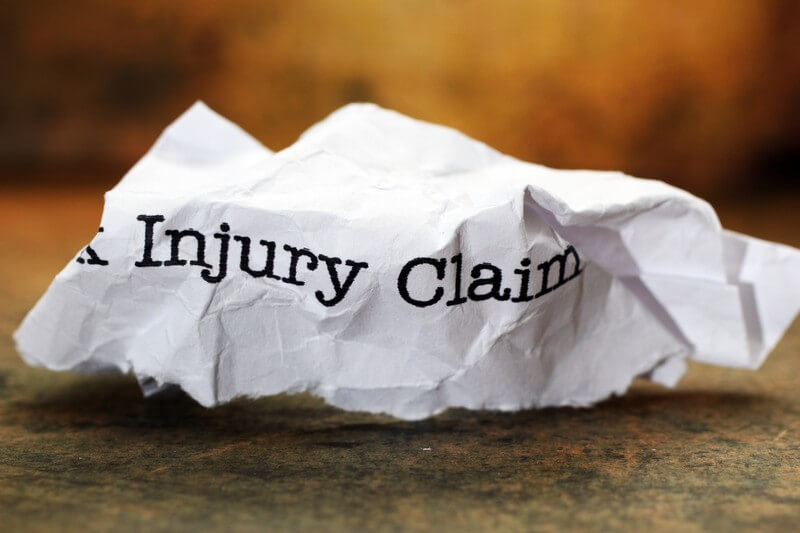 Extended Exertion – This type of injury, which is the most common, usually involves excessive physical activities where a worker's physical limits have been taxed. Usually such injuries happen when one is carrying, lifting, or pulling an object or when pushing, holding, or throwing is involved.
Falling on a Same Level Surface – Slip and fall accidents are associated with this type of injury that may occur due to slippery or cluttered floors or hazardous conditions created by poor or inadequate lighting.
Falling from s Higher to a Lower Level – This may include falling down stairways, off ladders, from roofs, and off of various other elevated surfaces such as loading docks. This may occur due to inadequate lighting, a misstep on the worker's part, poor surface conditions, non-use of or damaged railings or guardrails, etc.
Bodily Reaction to Sudden Change in Motion– Such injuries may happen when one slips or trips but they do not fall. In stopping themselves from falling, they may be injured.
Object Striking a Person– Injuries may occur when someone drops an object on a parson or when any object falls from a height and hits a worker.
Striking an Object – A worker may be walking or moving in some other manner and run into a variety of surfaces such as desks, filing cabinets, low overhangs, shelves, cabinets, doors, etc. and sustain an injury.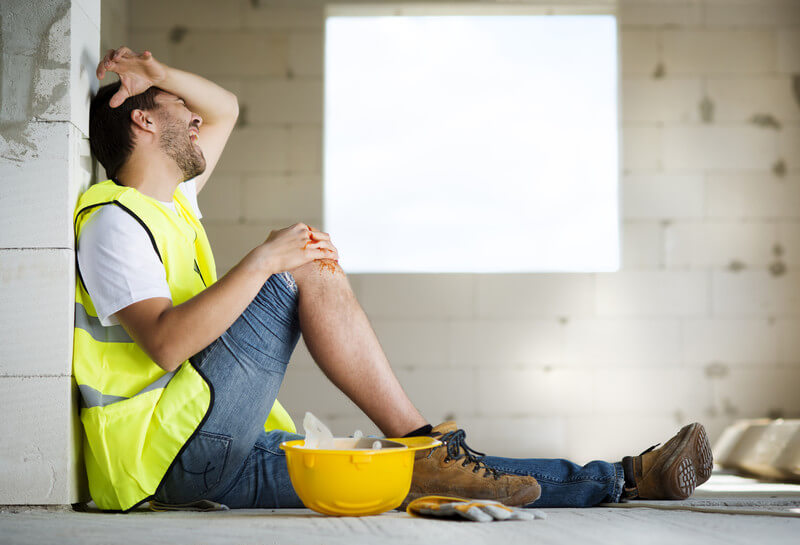 Roadway Accident – If a worker is injured in a motor vehicle while engaged in company work, which may include driving a truck or delivery vehicle, travel to a jobsite, or being transported to a meeting, then workers' compensation claim may be submitted.
Compromised by Machinery – These types of injuries are common in workers who have factory, warehouse, or construction jobs and may include those being cut by, caught in, or compressed by machinery.
Repetitive Movement – These types of injuries are usually the result of wear and tear that occurs over an extended period of time and includes carpal tunnel syndrome, back injuries, muscle tears, and more.
Violent Actions and Assaults – These work-related injuries may be caused by another employee or by a client and are often the result of arguments or festering bad feelings.
IF YOU HAVE A QUESTION
If you have been injured in a workplace accident or have any questions concerning your claim, it's a good idea to consult with a workers' compensation attorney. A qualified, experienced, and knowledge worker's comp lawyer will be able to answer your questions, help you with your claim, and resolve any issues or concerns you may have. For a free consultation regarding your claim, please contact Montrose & Chua, Attorneys at Law, PLLC, by calling 602-346-9009.