Did you know that you are legally entitled to your medical records? If not, start now collecting all your records and keeping them filed by date, month, and year. See if you can get any backlogs of your records too, to include in your files. Collect copies of files from your personal doctor, including the one who treats you under workers' compensation insurance, emergency room records, and even the Emergency Medical Technician (EMT) who treats you during the ride to the hospital. You will get a bill from them so make sure you have all the information concerning what happened during transport.
Once you get each set of records, scan them into electronic format (or have it done for you) and keep the records on an external or thumb drive. Check each record for accuracy before closing the file. Keep copies of all your prescriptions by scanning in the paperwork that comes with your bag of medicine at pickup time from your prescription center. If you visit a new doctor, you can hand them the files to add to your records, avoiding the time it takes to get the records transferred from another doctor.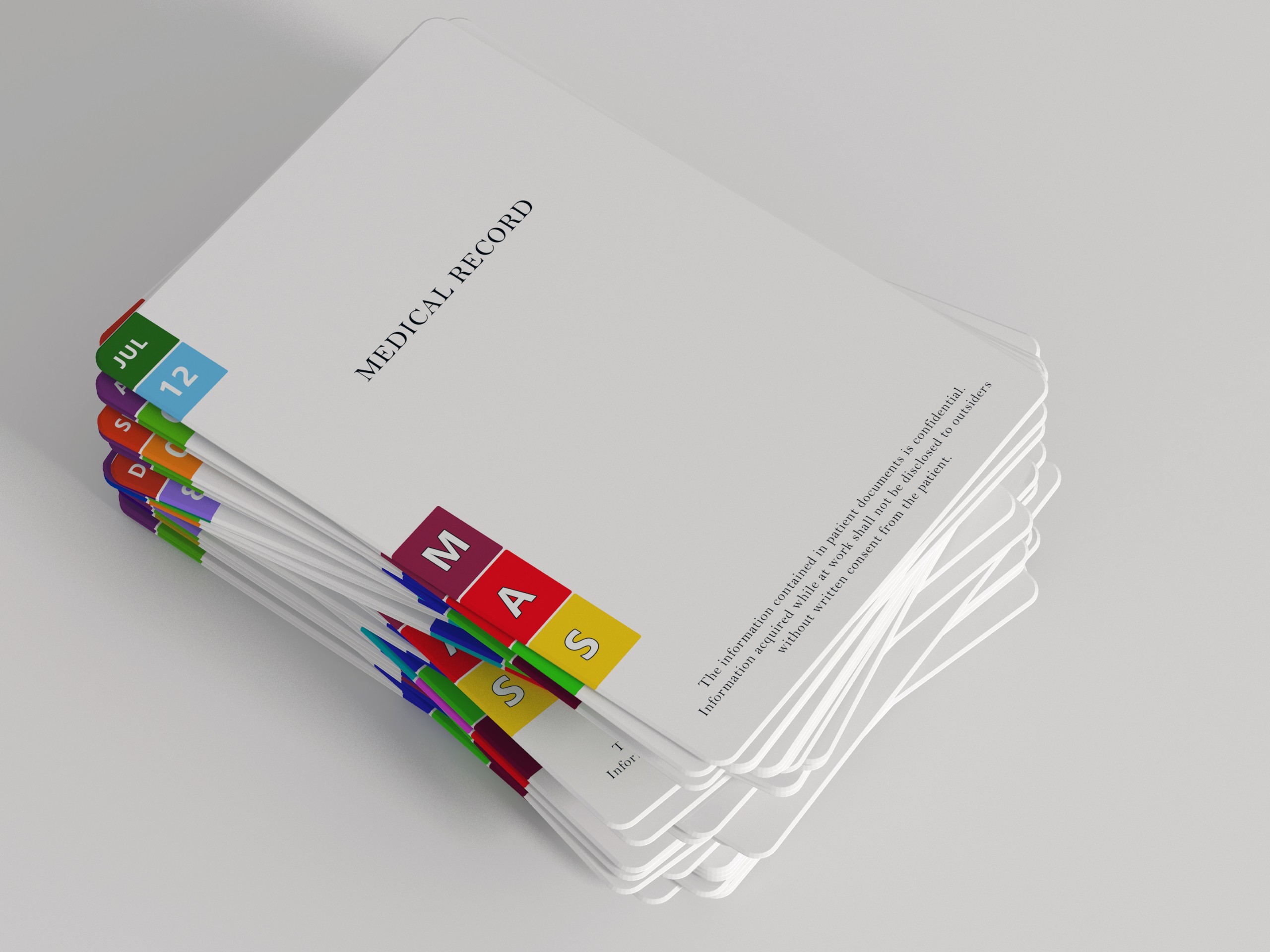 If you are taking care of an elderly patient, keeping records will become especially important as you want to make sure no errors occur that could jeopardize that person's health. Check prescription bottles to make sure the right drug has been given to you before you head home.
YOU ARE YOUR BEST HEALTH CARETAKER
Most people will see a multitude of doctors over their lifetime. No one doctor will have a complete life record of your injuries, illnesses, and drug prescriptions that you had over a period of 20 years or more unless you live in a small town with only one to two doctors. Each state legislates how long medical records should be kept by the doctor's office. Make sure you know what that time limit is for where you currently live. In general, medical records will be kept between five to 10 years. Under-age children and teenager records are kept for longer. You can find an interactive chart here. It is wise to double-check with your doctor's office just in case new laws have changed the record retention dates.
MEDICAL RECORD ERRORS ARE COMMON
A recent research study of 136,815 ambulatory (same day or outpatient) care patients who reviewed their records at least once a year found mistakes in their records, ranging from somewhat serious, serious, and very serious. Over one-fifth of respondents found these errors. Here is a graphic that shows it at a glance by percentage.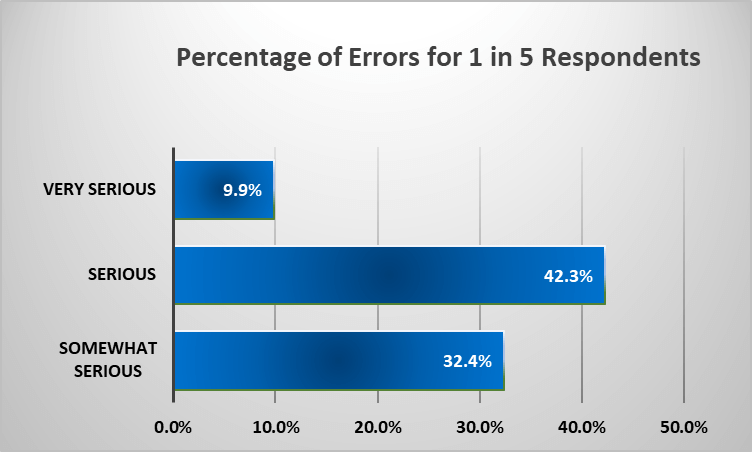 Typical errors included those found with a wrong diagnosis, incorrect medications, allergy diagnosis, inaccurate medical history, types of tests and/or procedures done, and results. The research study was published June 9th, 2020 in the Journal of the American Medical Association (JAMA), titled Frequency and Types of Patient-Reported Errors in Electronic Health Record Ambulatory Care Notes by Sigall K. Bell, MD, Tome Delbanco, MD, Joann G. Elmore, MD, MPH; et al. and can be accessed and downloaded here for more information.
CONCLUSION
Take the time to collect and review your medical records as often as you can, particularly those falling under your workers' compensation insurance. If you are ever in an emergency at a hospital and the medical team accesses incorrect records on your treatments, the results could be hazardous to your health.
If you need help with your workers' compensation claim or have questions about a current claim or potential denial and hearing, call us at once for a free consultation. We are here to help you. 602-346-9009.