Nationwide, restaurants and bars were among those first industries hardest hit when shut-down orders went into effect during the early days of the COVID-19 pandemic. According to Yelp Q2 statistics report on the QSRmagazine.com website, 26,160 restaurants closed their doors. Of these, 15,770 (60 percent) have permanently ceased operations.
As noted in the report, this does not account for all restaurants as many have not updated their online profiles to reflect closures. Rabobank, a financial service company, predicts in Yelp's report, that between 50,000 to 60,000 permanent closures will occur in the restaurant industry, which is roughly one-tenth of all restaurants in the United States. This is a grim outcome for those who fought hard to stay solvent during multiple closures and re-openings.
As dining out and going to bars were not considered essential activities, almost all had to close until shut-down orders were lifted by the governor. Some restaurants could repurpose their business to provide food (with deliveries) to essential businesses, so long as safety and health measures were followed.
For those who could not find a way to safely provide meal deliveries as a service to groups of essential workers still on the job, then the doors would be closed, sometimes permanently. The only option for many restaurant workers would be to file for unemployment.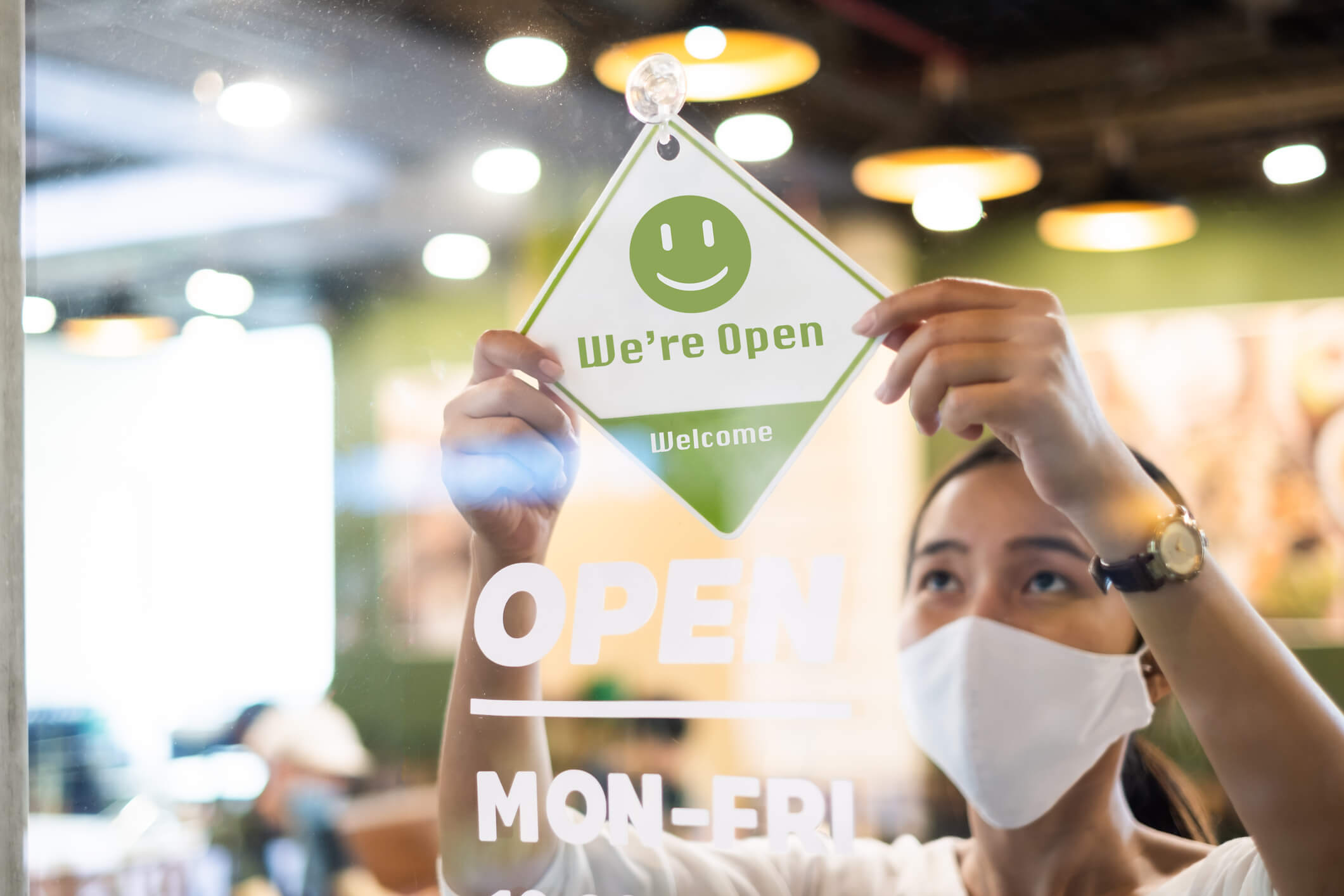 PROVING COVID-19 COMES FROM THE WORKPLACE
Once shut-down orders were lifted, the biggest problem for restaurant workers and management was ensuring that a restaurant could re-open if the official rules for keeping a safe place to eat and drink were religiously observed. Keeping a safe workplace can be hard to do unless everyone working at a restaurant first undergoes both available tests before ever entering the workplace on the first day back to work. That includes all members of management.
The viral test tells you if you are currently infected, which means you cannot go back to work and must self-quarantine until full recovery is established. The second test is the antibody test which shows you had the virus at some stage but do not currently have it. Once these test results are recorded as negative, then there is an established beginning tracking point should anyone working at a restaurant acquire the virus in the future.
Both customers and workers must remain safe. While workers can be tested for the virus, customers are not tested and represent the unknown factor for possible contamination, especially for those customers who have no symptoms and are unaware they have COVID-19.
STAYING SAFE WHILE WORKING IN A RESTAURANT
All workers should wear the required mask as well as gloves throughout the day while serving customers at a table, inside or outside. Gloves should be washed often with the recommended solutions (or at least hot water and antibacterial soap) while still wearing them. This would include all food preparers/cooks as well. All surfaces should be cleaned often with the recommended solutions.
If a restaurant worker becomes infected, everyone at the restaurant should be immediately tested. The infected worker may be the first one or it could be that another worker already has it, too, but does not show symptoms, or is a carrier. For those infected, it is also important to have those living in the same home as the worker tested as well.
In Arizona, which is a no-fault state, all restaurant workers should be eligible for workers' compensation benefits if they acquire COVID-19. This is regardless of whether it is just one worker at a restaurant or more than one worker at that same restaurant. As customers could be infected and not know they have it, then they may contaminate others around them without knowing it.
MAKING THE CASE FOR ACCEPTED COVID-19 WORKERS' COMPENSATION CLAIMS
As customers cannot wear masks while eating, the chances for spreading an infection rise higher, especially if workers are lax about wearing masks and gloves. Masks alone do not provide a thorough barrier if one is still touching used silverware and plates and not wearing gloves.
If all health standards are rigorously maintained, and a worker still becomes ill with COVID-19, a workers' compensation claim should be filed and approved quickly.
CONCLUSION
If you are going to be around numerous people during the day, you must help yourself stay safe by wearing a mask and gloves as much as possible. If you acquire COVID-19 and need help filing your workers' compensation claim, call workers compensation Arizona at once for a free consultation. We are here to help you. 602-346-9009.