Dominos Pizza recently got into trouble when a customer, who was blind, tried to order a pizza online several times but was unable to complete the orders the way he wanted. While the ability to use voice command systems is now available for e-commerce websites when coded properly, the ability to order pizza by voice command recognition may occasionally still be a stretch, although mobile apps have progressed very well towards this goal.
The reality is that website designers should always consider those customers with impairments when considering how customers overall interact with an online business, particularly food services that need to be delivered. Let us look at some of the possibilities that can be used.
WHAT APPLICATIONS ARE CURRENTLY AVAILABLE FOR THE VISUALLY-IMPAIRED?
Microsoft Cortana, Google Home, Alexa (Amazon), and Siri (Apple)
Cortana is the digital voice command-activated assistant for Microsoft Windows 10 computers and smartphones which can bypass having to type everything into your web browser search bar when you want to find information. Cortana can search for files on your computer and open them with voice commands, send emails and text messages for you, create lists, give you verbal notifications about scheduled phone calls and upcoming appointments, and more.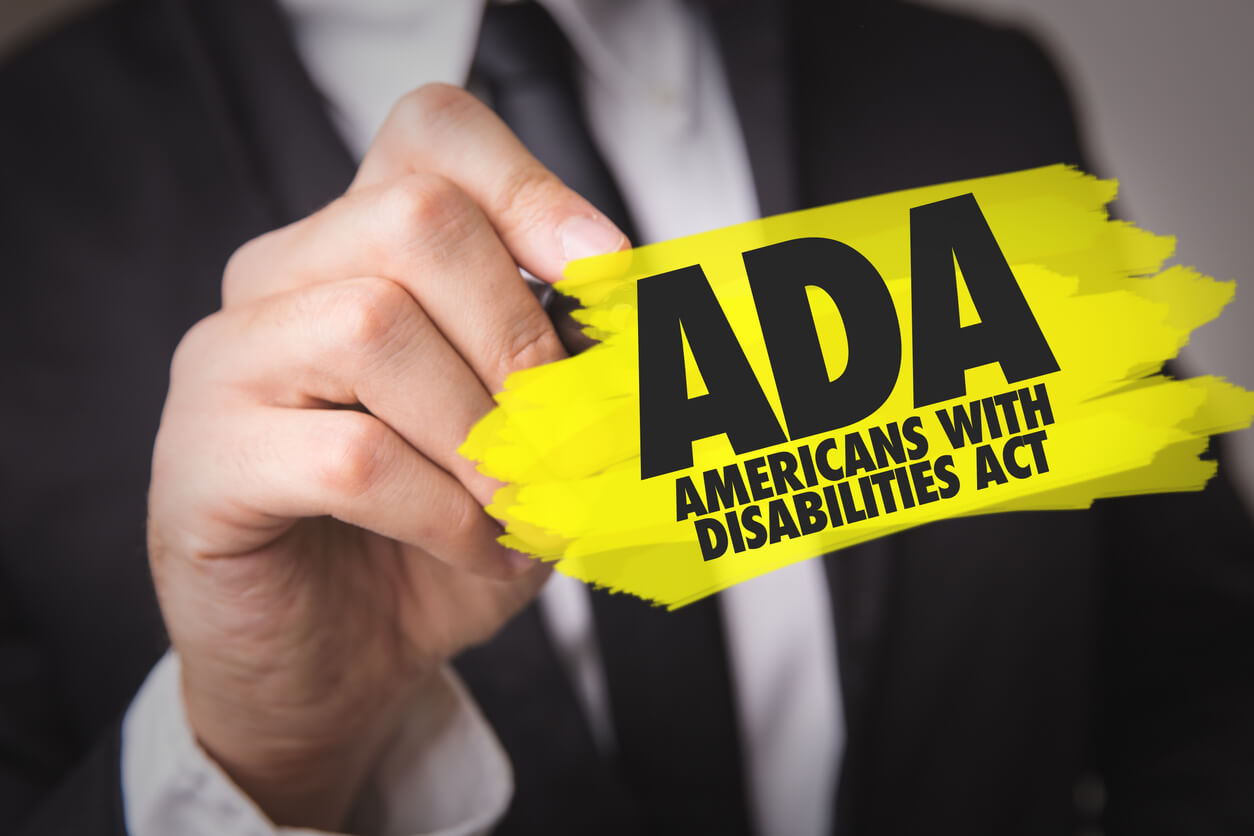 It can also open apps on your computer or go to a bookmarked website where you have already created an account where you can order items. From there, once you have a screen reader downloaded onto your computer that reads out loud what is on the website, and the menu can be read to you so you can choose what you want to order and have delivered to you. It may take a combination of applications to get there, but once it has all been set up and tested, then you are ready to order at will.
Google Home Assistant, Siri, and Alexa can work on mobile phones but are more commonly known as communication centers that you can place in your home and ask questions and get responses. Each has its own strengths and weaknesses, although Google Home may be the best performing center out of the three.
For vision-impaired persons, having the ability and processes in place to order whatever is needed in the way of food, personal needs such as medications, toiletries, and items that make living life easier, now becomes a lifeline to a better living environment. This is also true for those who are recovering from severe injuries and are house-bound, with little assistance, until they recover enough to get around outside.
CHECK FOR WEBSITE ORDERING BOTS
Walmart and Amazon are two examples of being able to order groceries and products, with delivery service either included in the final fee or as an additional payment, depending on your account services. While Domino's Pizza may have online issues, according to the court filings, the website shows the advancements already in place to accommodate ease of online orders, even if there may be an occasional glitch.
For example, on the lower left of Domino's Pizza's website ordering page, there is an icon for Dom, which is Domino's Pizza's virtual ordering assistant bot (robot). There is a text box where the cursor is blinking so you can type there, but to the right of that is a microphone icon which you can click on to speak your words to be entered and go from there to complete the order.
CREATING ACCOUNTS FIRST
Ordering online is big business in e-commerce as it progressively becomes easier to select items for the shopping cart, pay the bill, and track your orders all from the comfort of home.
If you want to order from any online e-commerce store, always create your account first with all your contact information, including the credit card that you want to be stored, so that the shopping experience is seamless when checking out, particularly with a mobile app. All your previous orders are usually stored as well, making it easy to re-order what you had before or to create new orders.
For those visually-impaired people, getting initial assistance from a family member or friend in setting up accounts and determining the best processes to access those accounts through mobile apps and other processes, makes the future of online shopping experience more efficient and practical for those who need those services.
If you need assistance with your workers' compensation claim or need help with medical care issues, call us at once for a free consultation. (480) 535-3482.